Patent of the week- Mechanical toy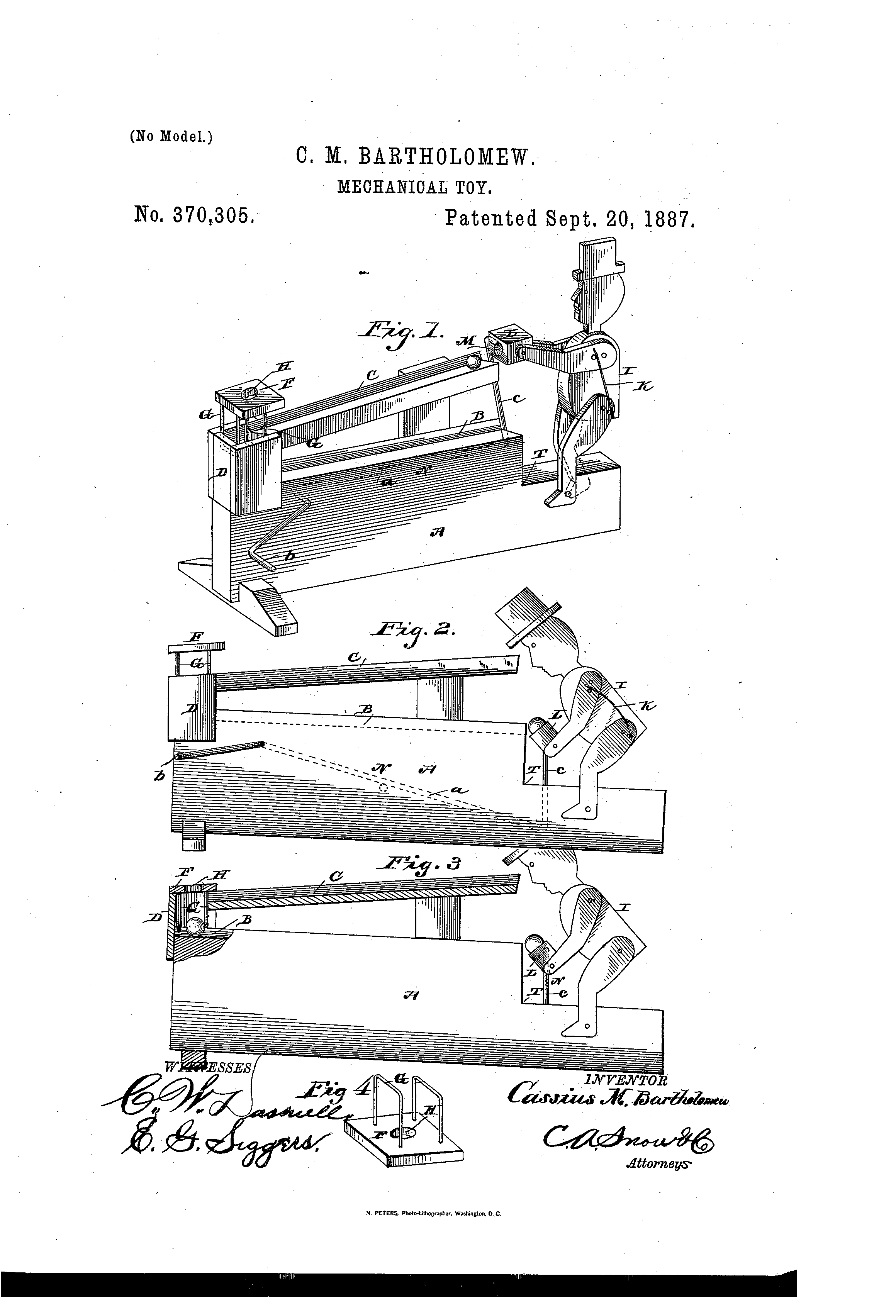 Children are often fond of toys. Today with the advancement of technologies, toys are coming with versatile features which make the game more interesting and entertaining. Mechanical toy is one among them which comes with different mechanisms, depending upon which these toys can perform a range of motions.
On 20th September, 1887 Oassius M. Bartholomew got patent protection with the Patent Number US370305A for inventing certain new improvements in these mechanical toys i.e. designed for enjoyment of children.
Main objective of his invention is to provide an article of such a character which will operate to keep one or more balls or marbles continuously in motion while toy is being worked.
Such a toy consists of a series of tracks or inclined planes on which the balls are arranged to roll, in connection with a figure carrying a bucket or other suitable device to catch the balls. Having suitable operating means, the working of toy causes the bucket or carrier to present the ball at the inlet end of one plane or track thereby allow the rolling of the ball down the plane, and thereafter to present itself at the discharge end of the other plane or track to catch the ball. This action will be executed continuously as long as the toy is working as well as the figure will be moved correspondingly.
His invention provides such an improvement in construction, including all these features as stated above with a simple mechanism that makes the toys easy to play with and provide more entertainment.