TODAY'S PATENT – CHEF'S HAT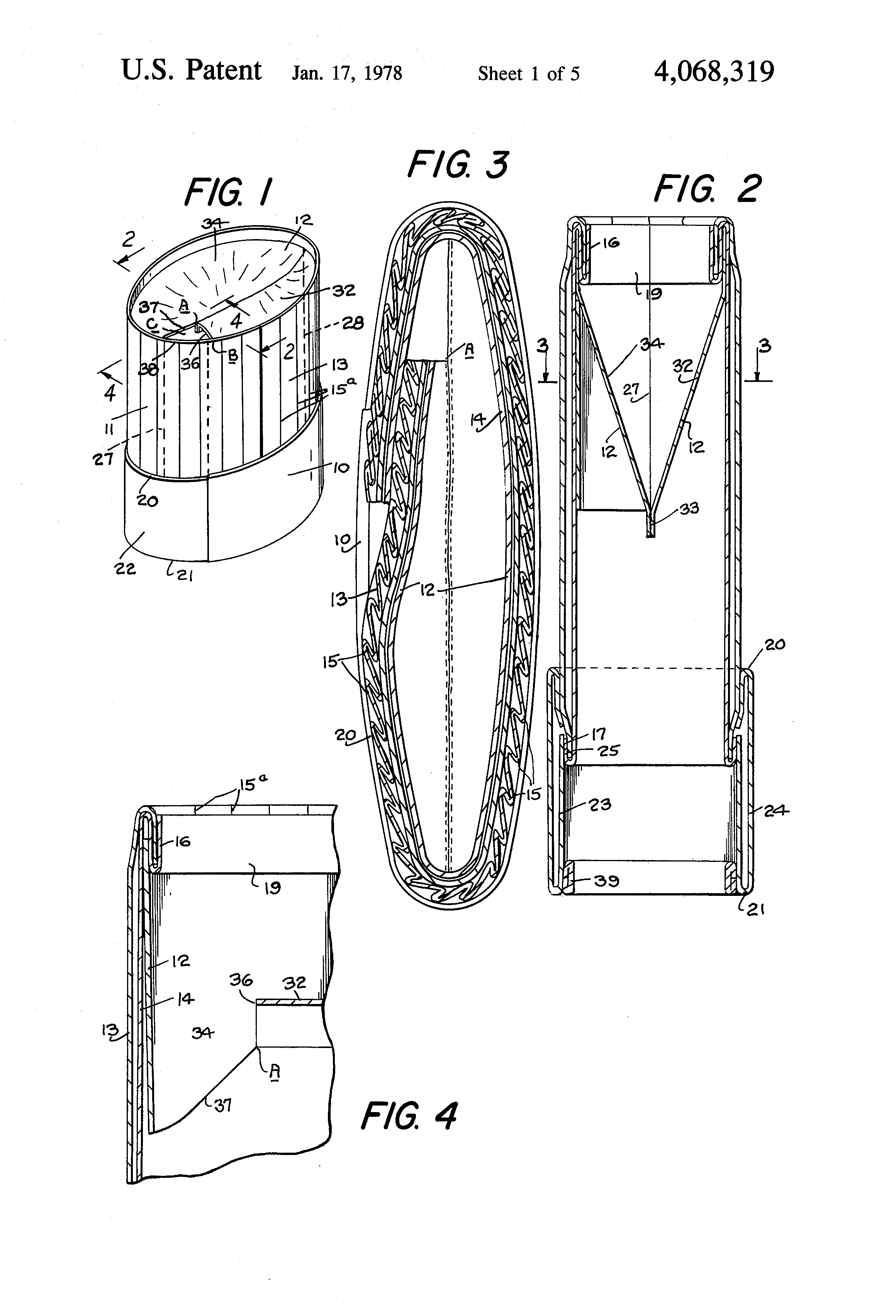 Gilbert B. Wagenfeld and Bala Cynwyd received their patent for "Chef's hat" (US4068319A) from the USPTO on 17th January 1978.
The present invention relates to paper hats, particularly disposable hats which are generally referred to as chef's hats having a relatively high sidewall topped off with a crown part that covers the top of the wearer's head. This hat can be folded into a flat compact form for convenient space-saving storage and shipment.
The primary objective of this hat is to expand easily into a circular shape to fit in the head of the wearer without destroying or impairing the manufactured integrity of the hat.