Today's Patent- Electric Generator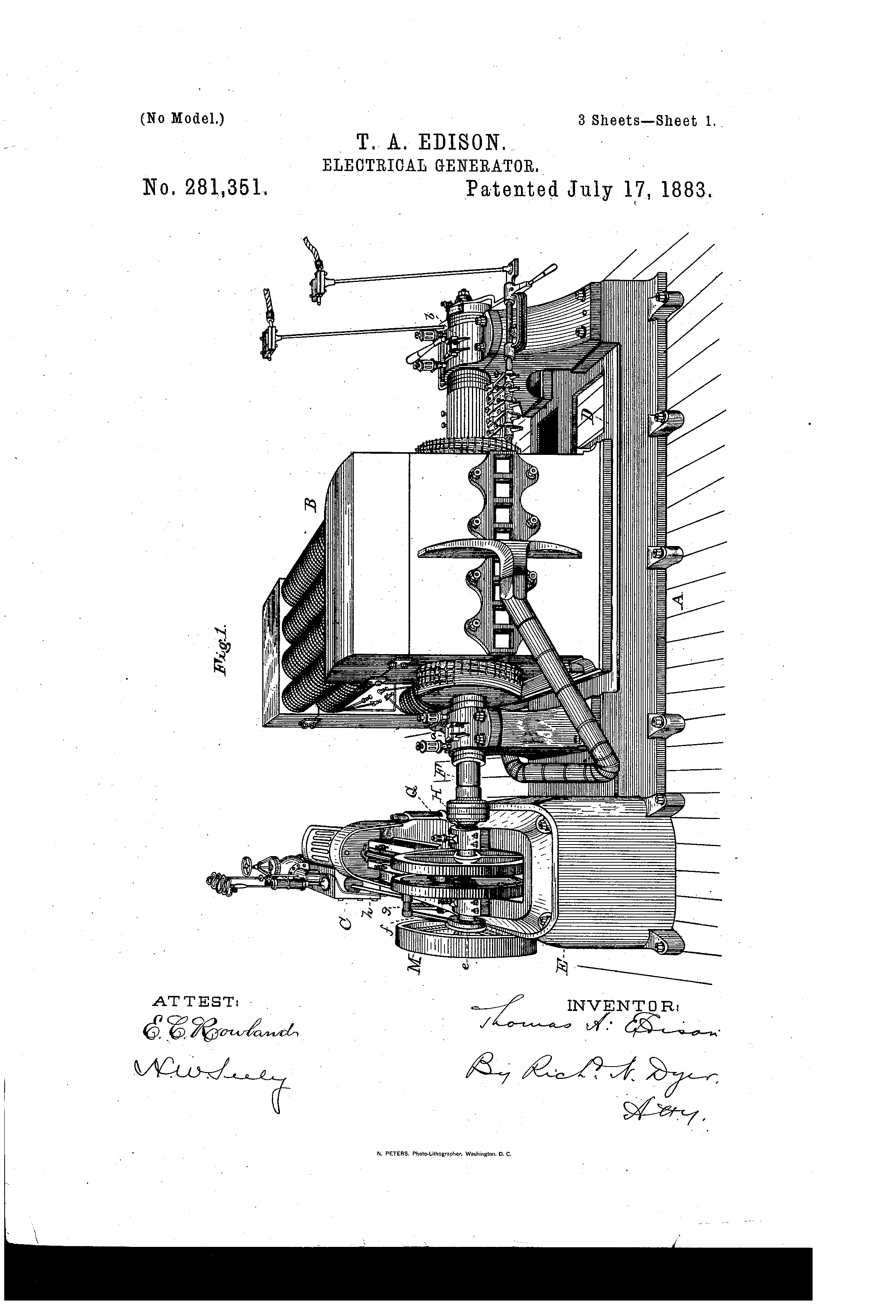 After few experiments and investigation, it was found out that the Arc light Generator were defective and needed some improvisation for proper working. Knowing this, great inventor scientist, Thomas A Edison along with his assistants Charles Batchelor and Francis Upton, started their work on Electro Magnetism.
After thorough research and development, Edison came up with a "Dynamo" which was different from the old generator in design. Edison found out that a generator with small internal resistance would generate efficient power output.
Edison got patent protection over this improvement, in electric generator in USPTO with registration number US281351. We are honouring this invention and the famous inventor by making it our "Today's Patent". Another thing which made this generator different was its large bipolar magnets, which gave it the name of "Long Legged Marry Ann".
By Lex Protector ')}