Today's Patent- Artificial Heart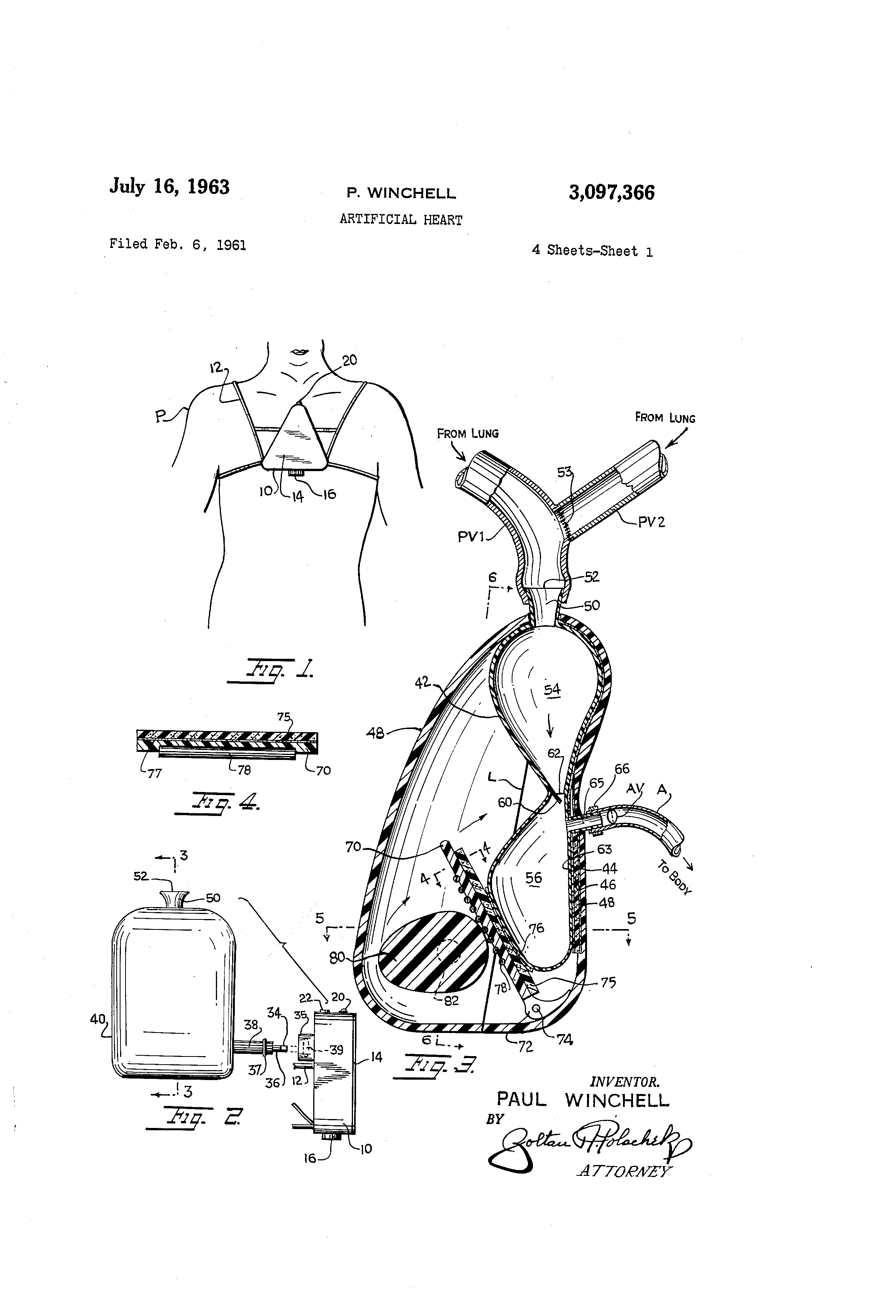 Most of us are well aware of "Paul Winchell". Paul Winchell was a famous ventriloquist and entertainer. Interesting fact is this multi talented man is the owner of held 30 Patents, one of the significant Patent among these were "Artificial Heart". On 6th February, 1961, Winchell filed for Patent protection in USPTO.
He got Patent protection over his invention on 16th July, 1963 by USPTO, with Patent number US3097366. We are remembering this ground breaking invention in medical history by making it our "Today's Patent". Winchel later on donated his invention to University of Utah.
The aim of the invention was to make an artificial heart which will be capable to replace natural human heart. Paul winchel later on received doctorate for his invention.
By Lex Protector ')}