Today's Patent- Ammunition Jacket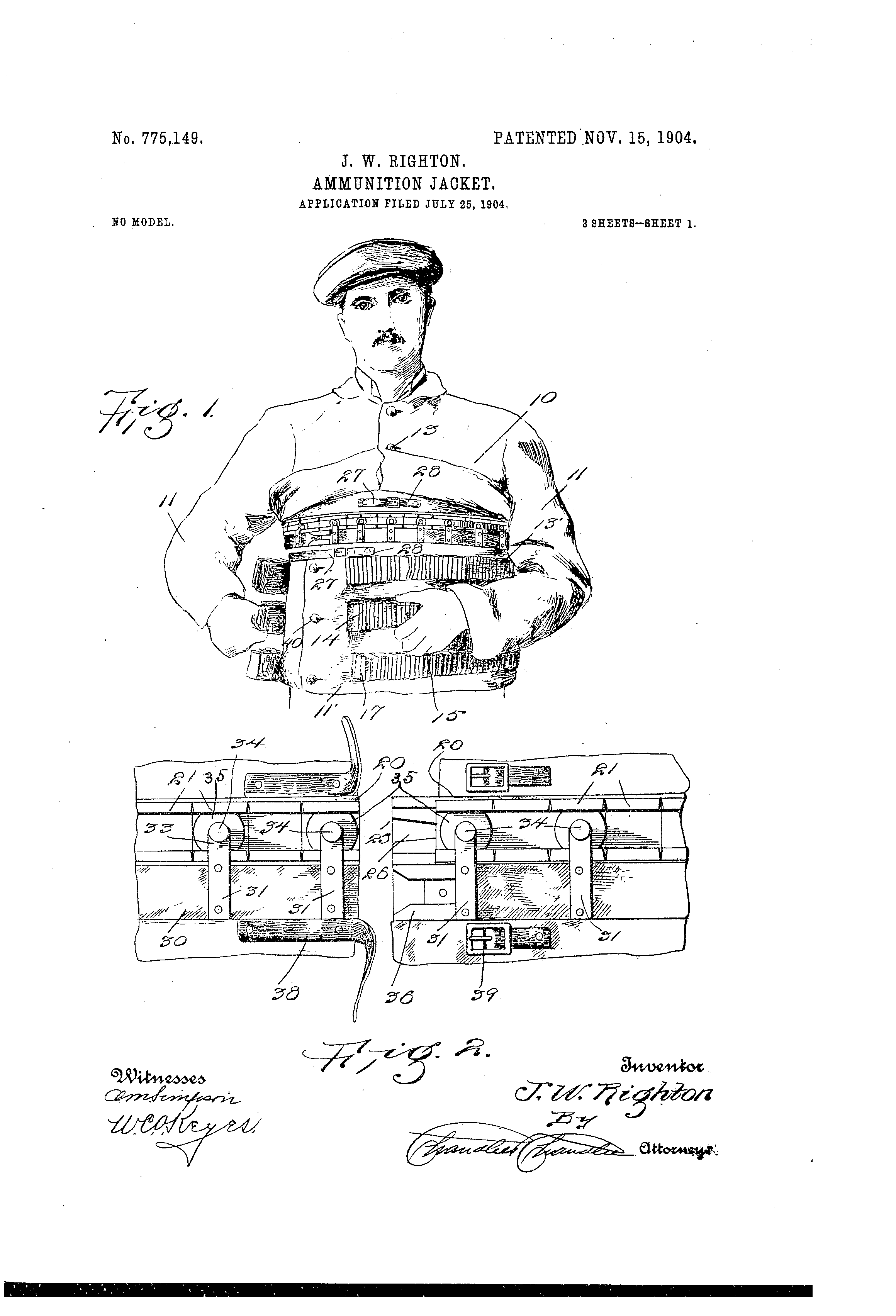 Ammunition Jacket has been helping soldiers in carrying ammunition easily from one place to another. On 15th November, 1904, Joseph W Rightone got patent protection over ammunition jacket by USPTO with Patent number US775149.
The object of his invention was to provide a jacket which can be easily removed and applied. He further wanted the skirt of the coat or jacket which can readily shifted. This also tried to come up with a solution to carry number of ammunition together.
By Lex Protector ')}