Today's Patent- Ruby Laser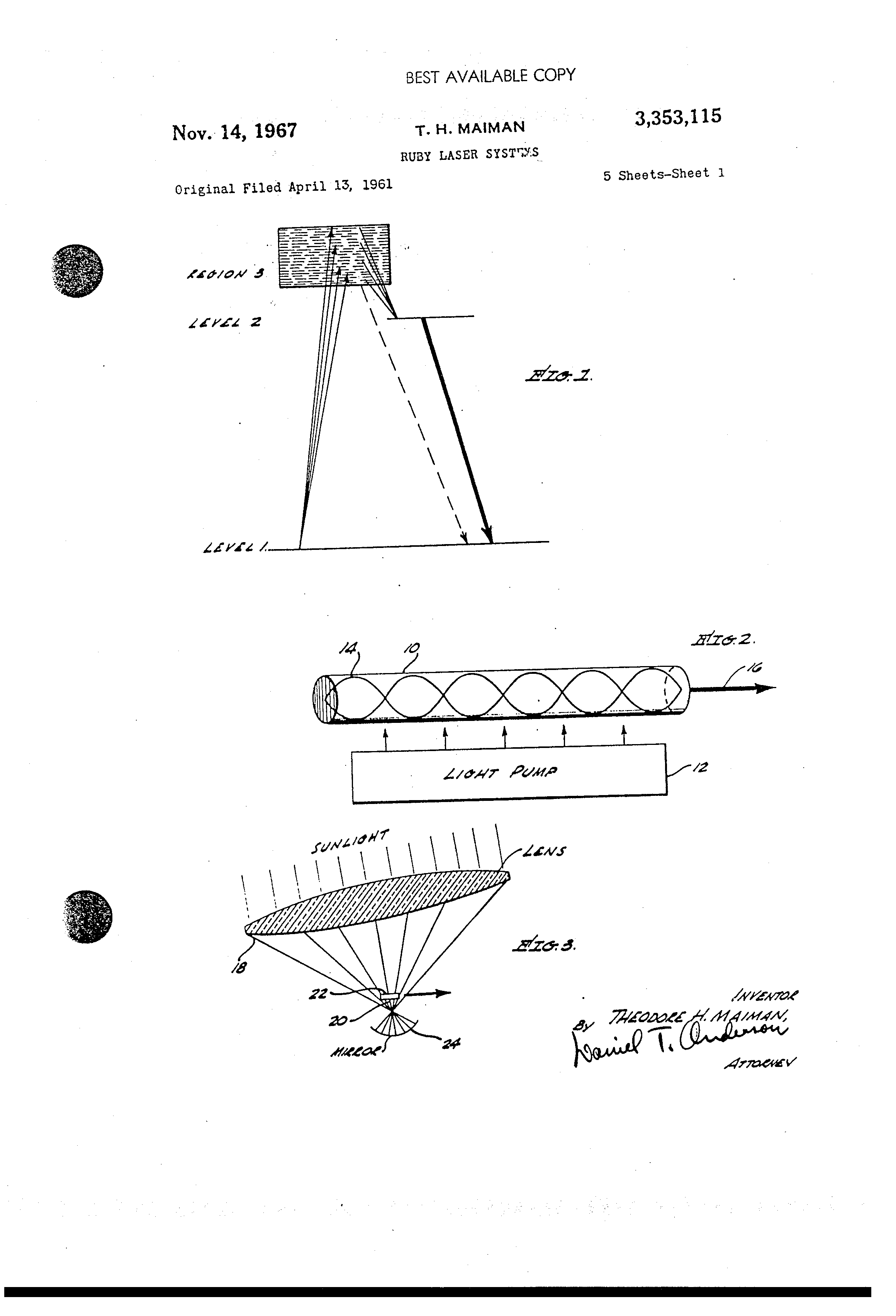 The laser system which today has gained widespread popularity was first demonstrated by Theodore Maymen in 1960. He is widely recognized for the invention which is called Ruby Laser.
His invention was related to the generation, amplification, and utilization of electromagnetic waves in the infrared, visible and. ultraviolet portion of the spectrum, and more specifically to lasers and laser systems.
Maymen with his company named Hughes Aircraft Company got Patent protection over the laser with Patent number US3353115 in USPTO on 14th November, 1967. Maymen got many awards and recognition for his invention. He later on discussed about his invention in his book "The Laser Odyssey".
By Lex Protector  ')}