Today's Trademark- Fortuna Records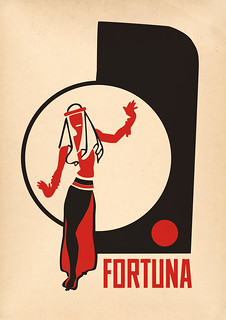 Fortuna Records is an Israelian company that reissues labels and also consists of a DJ crew from Tel Aviv, Israel.
The Company mainly focuses on reissuing old vinyl of Forgotten Middle East sound and music.
The Company's DJ crew also hosts some of the most exotic Middle Eastern parties which are known for belly dancers, the psychedelic side of Middle Eastern funk, and techno music. The Records keeps releasing old records of Mysterious Raja Zahr, Gaslamp Killer, Acid Arab, etc., and are part of Boiler Room DJ Set, etc.
Fortuna Records secured the nomination for the Gilles Peterson Worldwide Awards twice for Track of the Year. In the year 2017, Fortuna Records was in the top of the form with gigs around the world and the best track records of all time.
The trademark of this company was registered in USPTO bearing registration number 1577432 on January 16, 1990.