Trademark of the week- Johnie Walker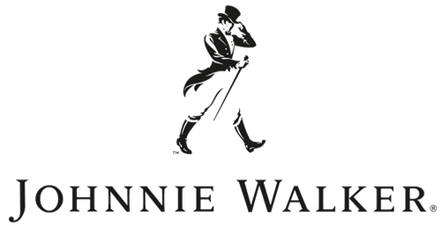 It was in the 1819, in a town called Kilmarnock in Scotland a young boy called John had just lost his father. During this time, he sold off his father's farm and with that money he opened his grocery market.
In those days the grocers sold the single malt that never tasted the same. This was turn around when John realized the inconsistency of the taste and hence created that totally spiked up his inventory.
In 1857, when he passed away his legacy was carry forwarded by Alexander his son. He sold the whisky through ship merchants by packing it in a square bottle for minimal damage with a label precisely at a 24 degrees making it distinctive.
In 1889, Alexander passed the legacy to Alexander II and George II who renamed their new whiskies after its label giving birth to the 'Black Label' and 'Red Label'. Tom Brown a young illustrator drew a 'striding man' which was adopted by the sons immediately.
It was on 1st January, 1934 that John Walker & Sons received a Royal Warrant from King George V to supply whisky to the royal household which they still hold. By the end of 20th Century it was already a legacy making it the largest manufacturer of Whisky even today. In every situation the famous expression 'Keep Waling' still inspires us. It received registration & protection under USPTO having registration no: 2558080.
By Lex Protector ')}