RAPUNZEL: THE MAIDEN IN TRADEMARK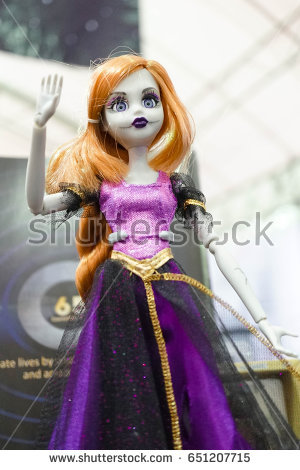 Written By: Sohil Sankalp
Recently, there has been news that a company "United Trademark Holdings" has applied in USPTO for trademark registration over 'Rapunzel'. The company's application has been opposed by a Massachusetts law professor Rebecca Curtin. Rapunzel features as the protagonist in the famous classical fairy tale 'Rapunzel'.
United Trademark is an American company in the business of toy making, and makes toys named after characters of different fairy tales. The Company manufactures dolls like Zombie Cinderella, Zombie Belle, etc. It already has trademark over the Zombie line toys including Zombie Rapunzel. Interesting thing is that, the Company's application to trademark Zombie Cinderella was initially rejected due to it being too similar to Disney's Cinderella.

Curtin argues that United Trademark should not be granted trademark over 'Rapunzel' as it is in public domain, as in it is available in public to be accessed by everyone. It belongs to community at large and only one company should not be allowed to interpret and present Rapunzel's character.
The Company, in reply, says that the trademark it was applied for is for toys only and 'Rapunzel' is free to be used for any other business, for any other goods and services. United Trademark states it is only trying to do what others have already done. For example Mattel, the company behind Barbie and Hot Wheels, used to own the trademark Rapunzel before letting it expire.
Mattel was granted trademark by USPTO in the last decade only, on April 3, 2007 to be precise. Curtin makes an interesting observation here. It is about proximity or the relation between the mark and service. It is okay for a computer company to be named as Apple, but it is wrong when an Apple Orchard owner gets exclusive right over use of word Apple. Similarly a toy and a classical fairy tale share the same relation. This is also known as functionality doctrine. Under this doctrine, features that are functional or have a utilitarian purpose would not be granted protection under trademark law.
Taking all these facts into consideration, granting exclusive rights over classical fairy tales characters' names is inconsistent when it comes to use of them for dolls and toys. It has been a practice since time immemorial to create figures based on stories. Stories and figures & dolls are 'proximate', i.e., they share a functional relationship and go hand in hand. Granting an exclusive right to one person over a figure that has been in public domain is a ridiculous idea. For example, Jesus, or the Hindu God Ram, are classical figures and have origins in a book. Imagine if one craftsman is given exclusive right to manufacture figures depicting them and to trade it as Jesus, or Ram. Sounds wrong.
By granting one exclusive right over marketing toys under say Rapunzel name, you are awarding her for fruits not of my labour, and depriving public. It should be open for everyone; the market should not be limited to only one interpretation of a classic. Otherwise, it creates imbalance between right of a creator and public interest.
For more Information regarding Trademark, Contact Lex Protector ')}