Today's Patent- Aerial Vessel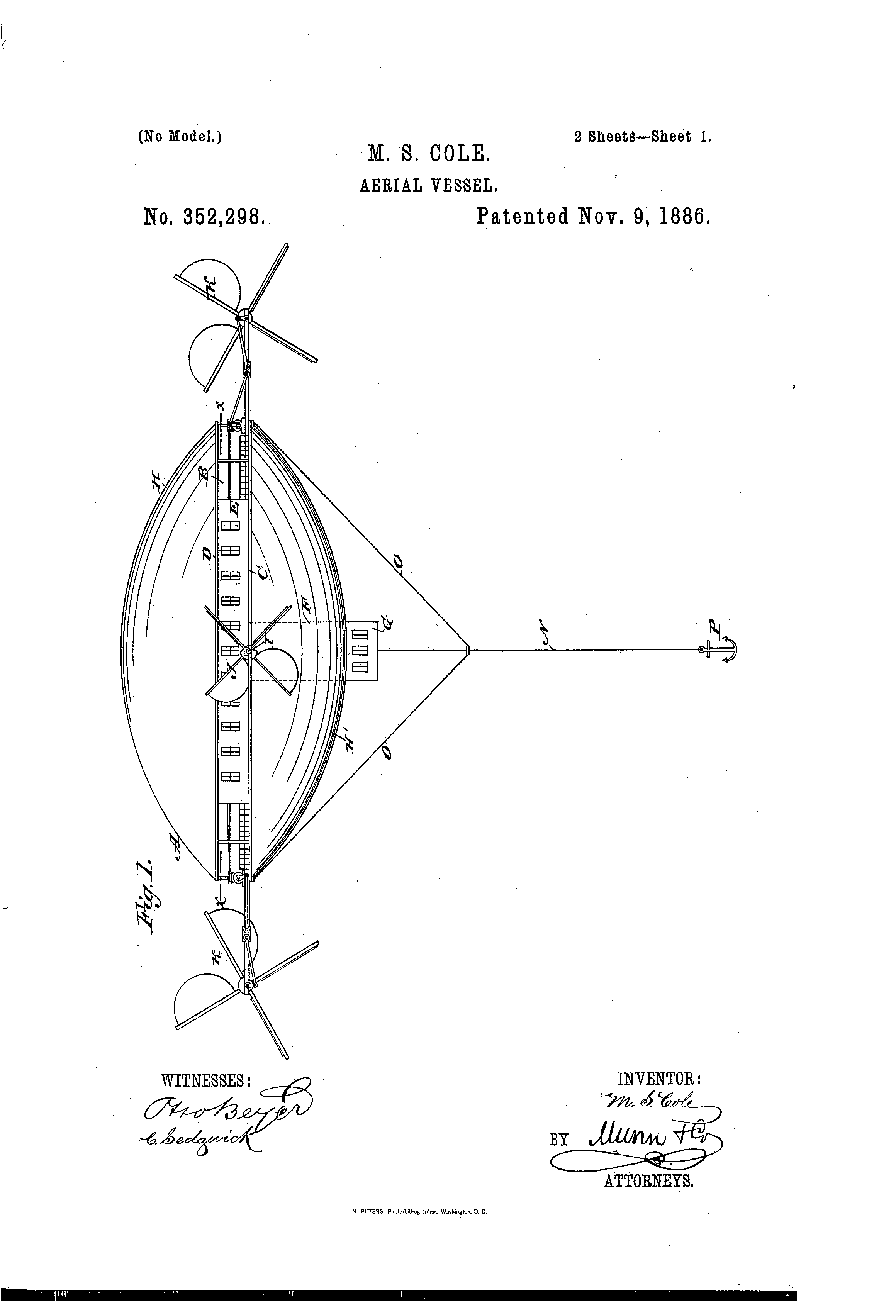 Aerial Vessel is a pretty old invention. However, in 1886 Moses S Gole, came up with some advancement in the old aerial vessel.
Those advancement helped the vessel in being raised, lowered, stirred and propelled. The invention consists of a wheel which will help in raising, lowering, stirring and propelling the vessel. He got Patent over the same on 9th November, 1886 in USPTO with Patent number US 352298.
By Lex Protector  ')}