Today's Patent- Neck Muffler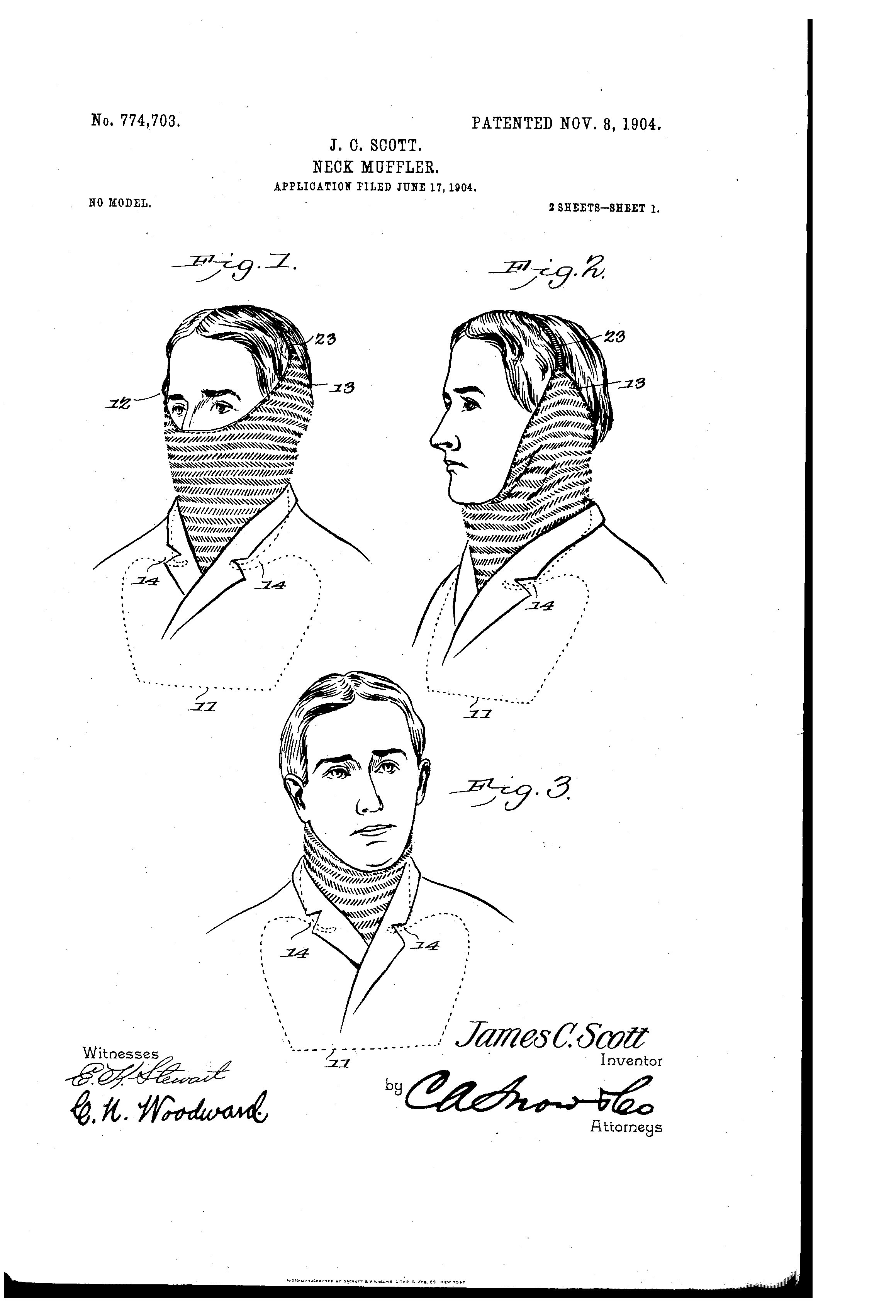 Neck muffler is used every day to protect the neck, ears, chest etc from cold. This simple looking garment has actually got a patent protection with patent number US 774,703 on 8th November, 1904.
James C Scott, came up with improvement in this invention for protecting the neck, chest, or back` or the ears and face, and has for its object to improve the construction and increase the efficiency and scope and produce a device of this character which may be quickly put on or taken off and adjusted to protect the neck and throat and chest or back only, or extended to protect the ears and face also, as required, and which will also adapt itself to the neck and shoulders and eventually prevent the entrance of cold drafts or moisture.
By Lex Protector   ')}