Today's Patent- Crane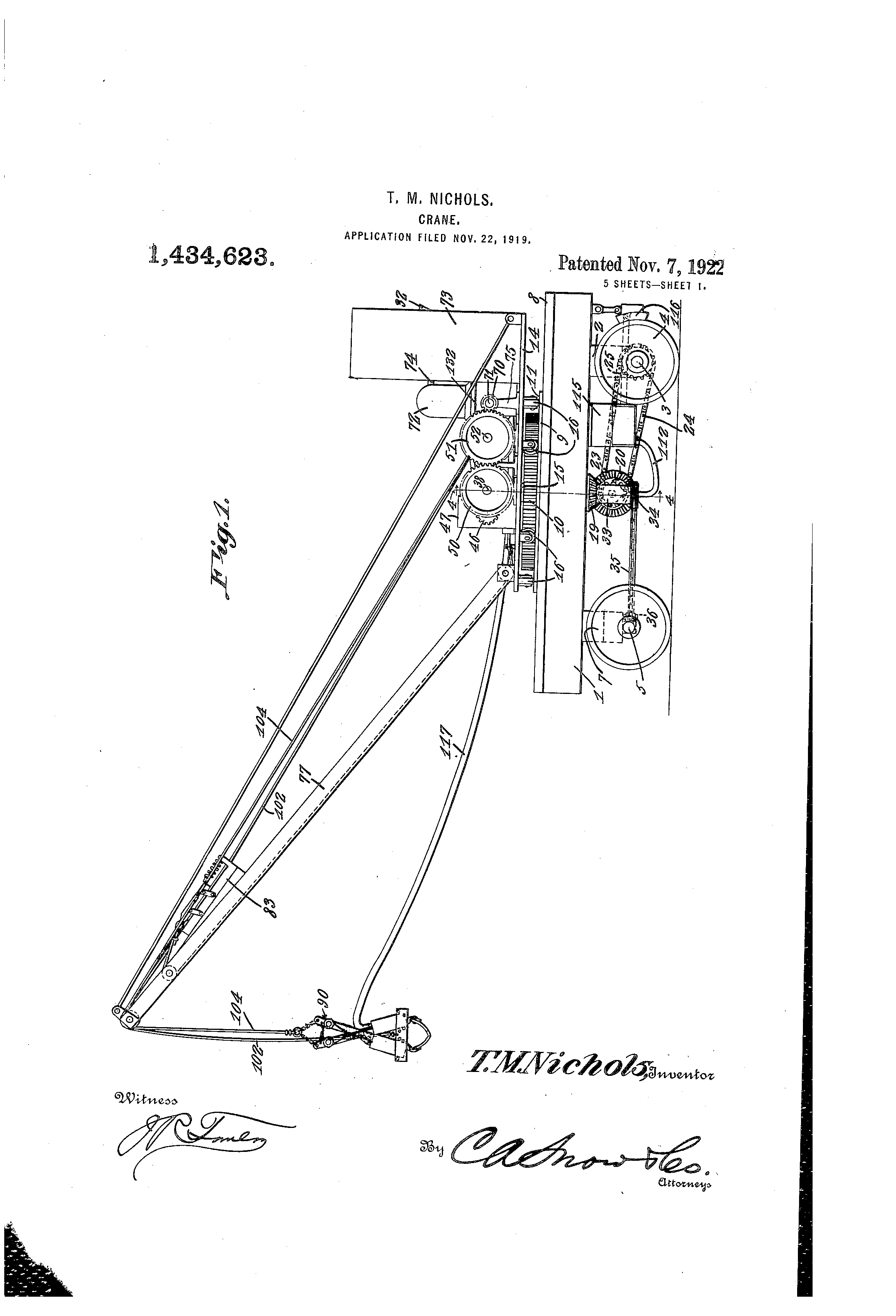 Crane is a very useful device when it comes to carrying heavy things or vehicles. Inventor Nichols Thomas Millard got patent protection over crane and came up with further improvement.
He tried to come up with improvements with respect to propelling the truck, operating the turn table and breaking the movement of the truck. He got patent over the improvement on 7th November, 1922 with Patent number 1,434,623. We are remembering the inventor and his breakthrough invention by making it our "Today's Patent".
By Lex Protector  ')}