Today's Patent-Combined table knife and fork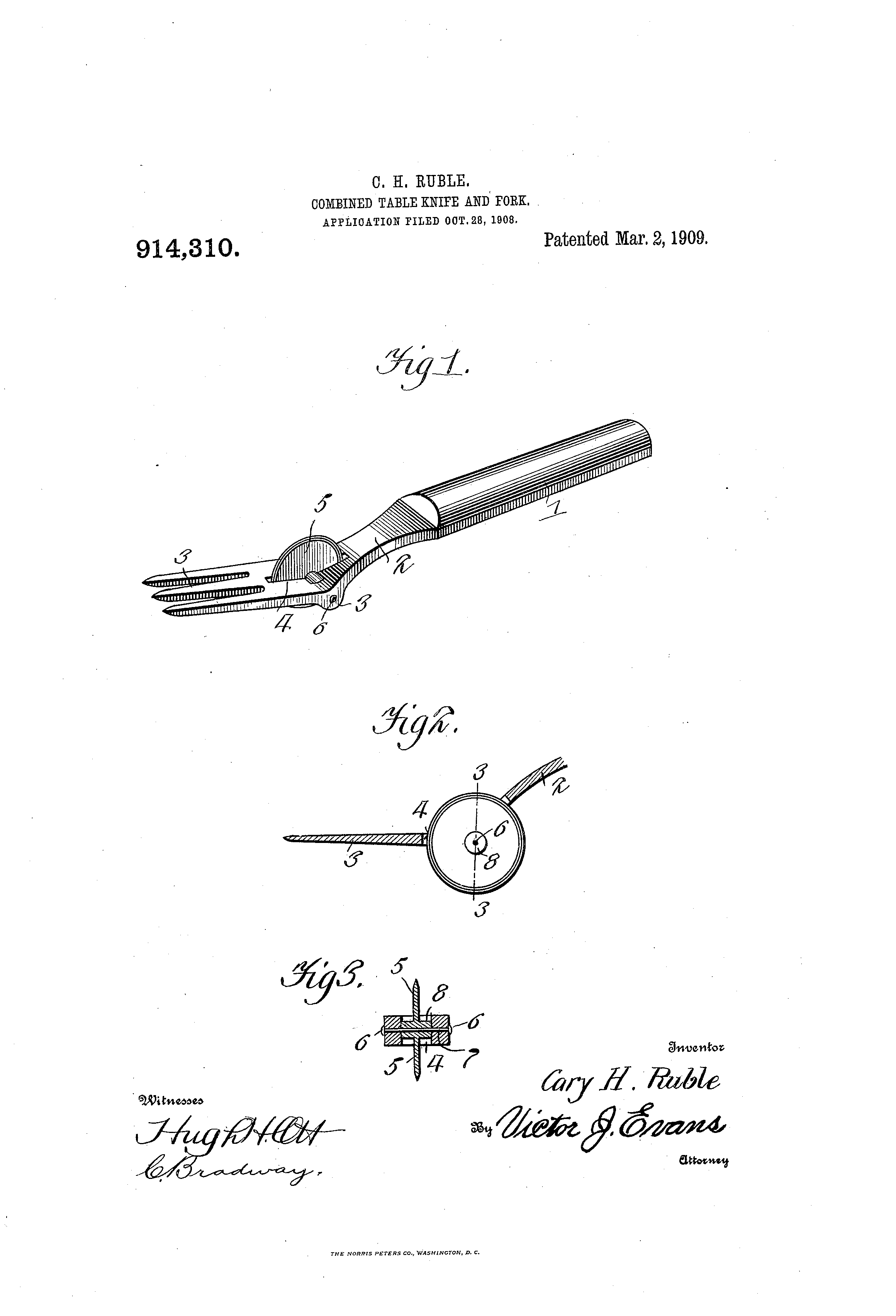 When we go to any restaurant we find a plate along with a spoon, knife, and fork on the table. This is a manner in which every restaurant usually works.
There are many foods which we can take easily with the help of a fork and knife. But can we imagine if there will be one utensil, which will serve both the purposes of knife and fork?
Having this idea Cary H Ruble came up with certain new and useful improvements in a 'Combined table knife and fork' which got Patent Protection with the Patent Number US914310A on 2nd March 1926.
This invention is mainly related to a table fork which is provided with a rotary knife for cutting purposes.
The aim of this invention is to provide such a fork having a slotted shank in which is mounted the cutting wheel, whereby certain foods can be easily cut into pieces without needing the usual table knife so that one utensil serves the dual purposes.
The main objective is to improve and simplify the construction of devices so as to make its manufacturing simple and inexpensive.
Another objective is to make its use more convenient without any difficulties through its simple construction which will also become attractive in its appearance.
By Lex Protector  ')}