Today's Patent-Detachable wireless listening device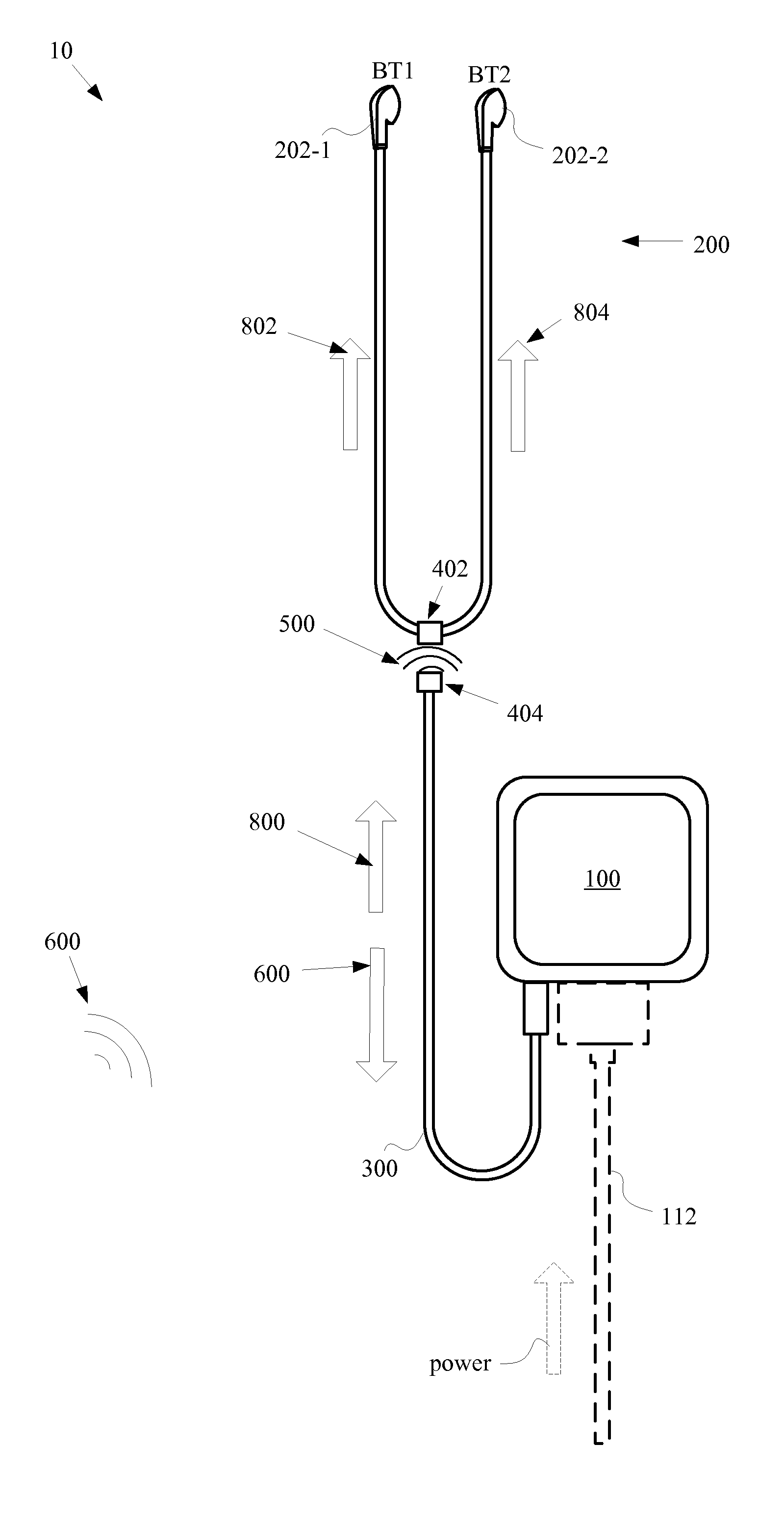 Wherever we are whether at home or work or at any other places, almost all of us like to listen to music as it makes us feel good and relaxed. Today we can find there are ranges of portable media player or wireless listening devices available to fulfill the ongoing demand of listening to music without any inconvenience when doing any physical work.
This requirement was fulfilled by tech giant Apple Inc when they came up with the invention of "Detachable wireless listening device" by Jorge S. Fino which got Patent Protection with the Patent Number US9277309B2 on 1st March 2016.
The invention is related to a media apparatus that includes at least one listening device, and corded portion in communication with a host device i.e arranged to provide an audio signal and a detachable connector. Such an arrangement helps the receiving of audio signal to the listening device from the host device from corded portion as well as when detached from the corded portion through a wireless signal.
The main objective is to provide such a listening device which can be wearable even when anyone is doing any physical work with the portable media apparatus, which one can carry to any place for any event or for other purposes as such facilitating the listening of music without any hassles.
By Lex Protector  ')}