TODAY'S PATENT – CONTAMINATION PREVENTION SYSTEM FOR BATHTUB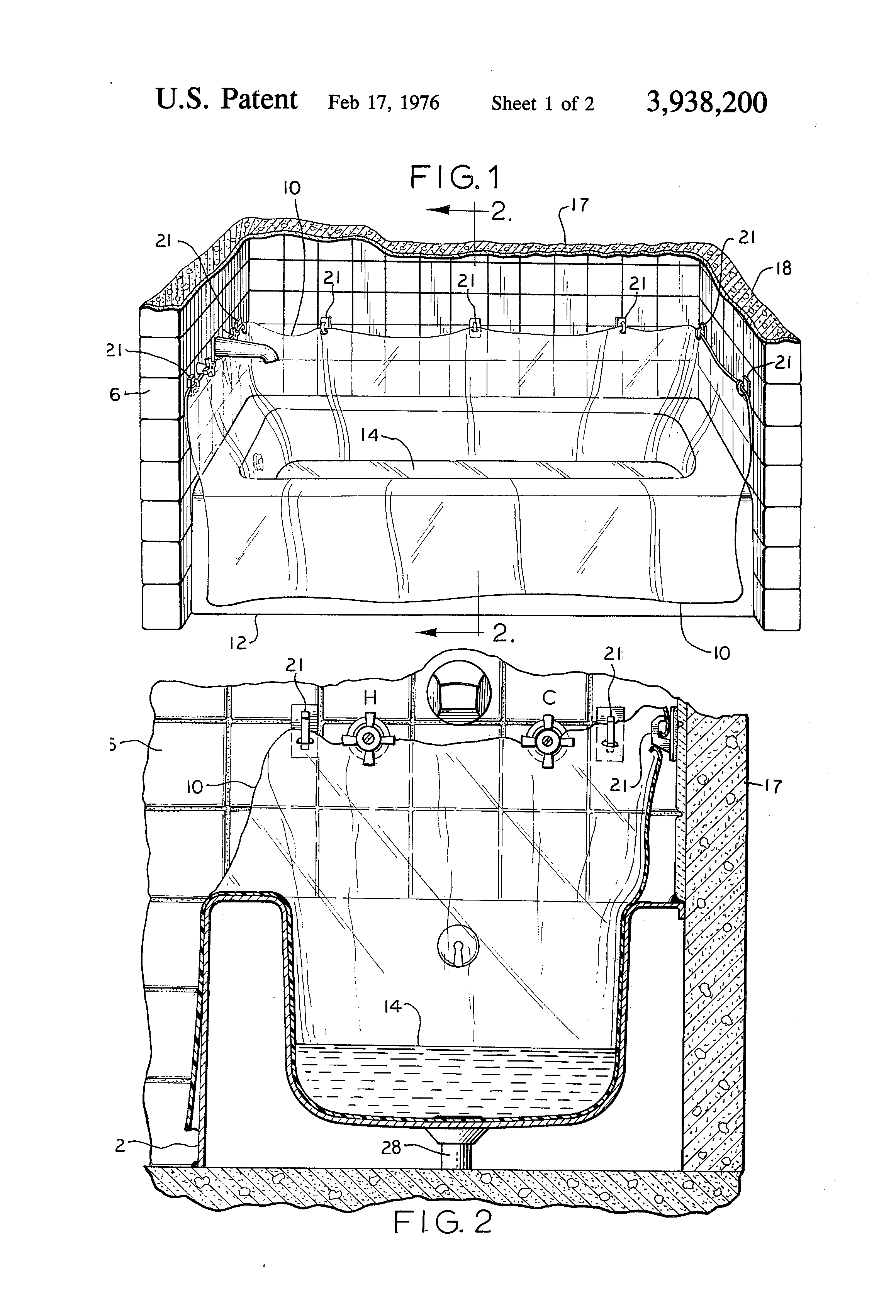 Thomas J. Roberts received his patent for the invention "Contamination prevention system for bathtub" (US3938200A), from the USPTO on 17th February 1976.
The present invention relates to a contamination prevention system for the bathtub which is a low-cost invention. It obviates the need to sterilize a bathtub each time it is used, especially for health care institutions.
Since many of the patients in health-care institutions or nursing homes, have open wounds or are highly susceptible to infection-causing bacteria, it is imperative that the bathtubs in such institutions are thoroughly cleaned and sterilized each time, to avoid infections of patients.
The main objective of this infection is to not make the sterilization process of bathtubs a time-consuming task.  Further, with this uniquely constructed and easily installed system of the invention, it is impossible for any bacteria to be transferred from a bathtub to a patient, even though the bathtub is not completely sterilized.