Today's Patent-FOLDING LUNCH BOX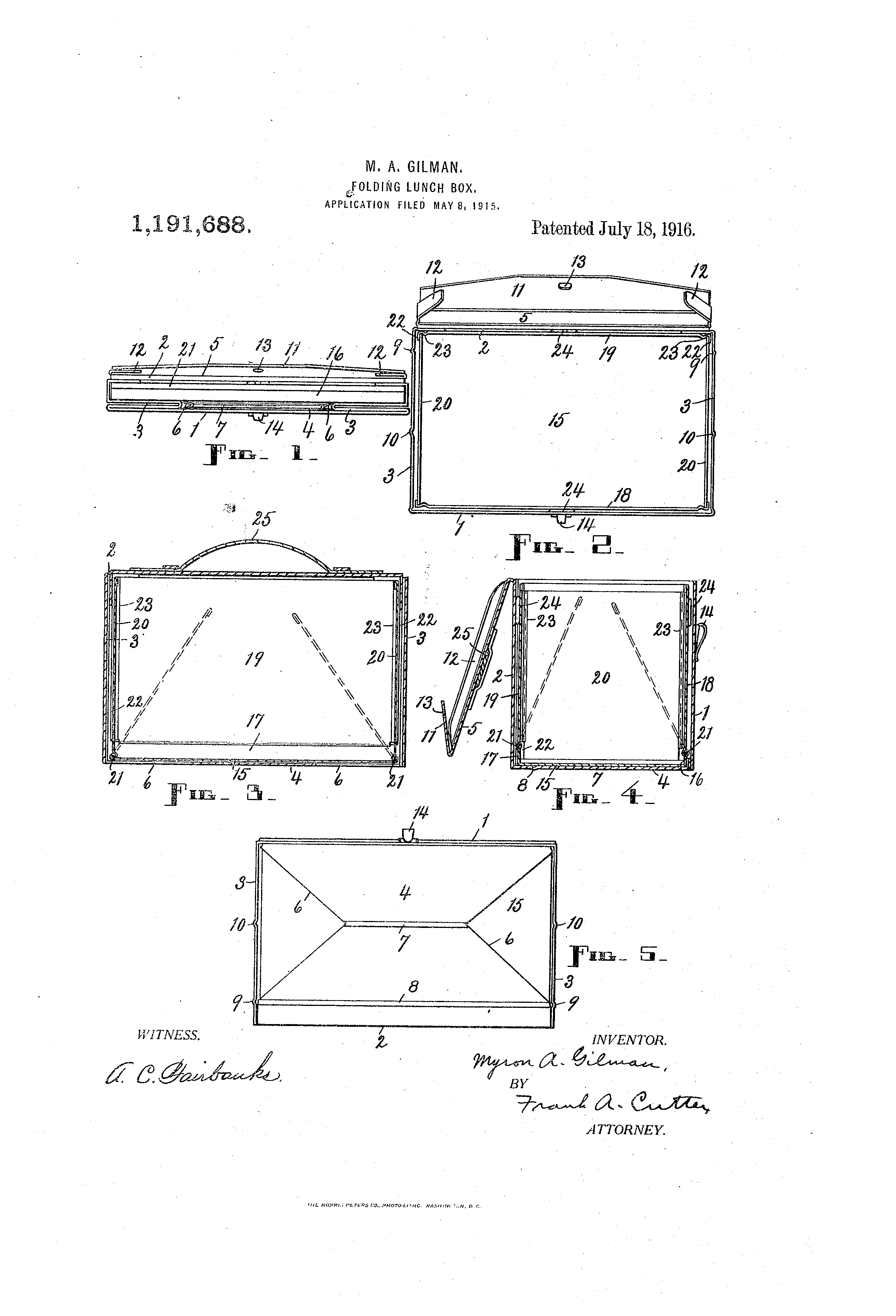 The lunch box has been a companion to school children, employees and construction workers for years as they can be seen in every school lunchroom, construction sites, on playgrounds and high construction beams.
It represents a hardy meal for those who eat lunch away from home. Now, the problem faced by everyone who has to ever carry a lunch box is 'what to do with it after lunch', as it is forgotten after lunch and stored out of the way forcing the children or workers to carry a bag lunch. In order to do away with this problem, Myron A. Gilman was granted the U.S. Patent in the year 1916 for a 'Folding Lunch Box'.
His invention related to improvements in lunchboxes of the folding type and consisted of an exterior collapsible shell with an interior folding box that is removable, both being of peculiar construction.
The collapsible shell is made of fiber-board or equivalent material, and the box which is contained within the shell is made of sheet metal. The main objective of this invention is to produce a lunch – box which can be folded into a small compass when empty and maintained in sanitary condition. These boxes are strong, durable, convenient, inexpensive, and present a more pleasing outward appearance. It can also be quickly opened out or expanded and easily folded or collapsed.