TODAY'S PATENT: IMPROVEMENT IN TYPE WRITING MACHINES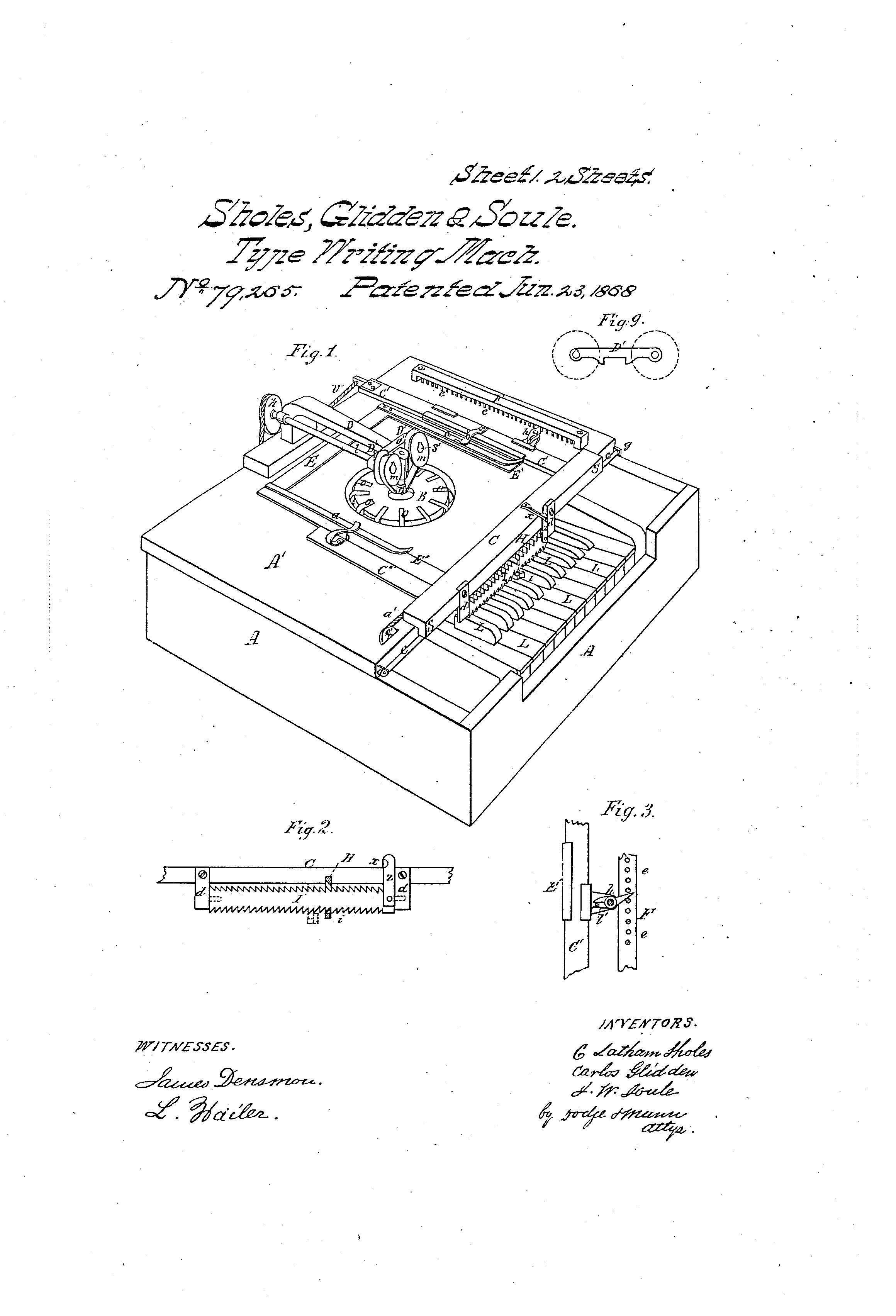 Although now typewriters are on verge of becoming obsolete, at one time they were the essential equipment for clerical jobs, and for writing. An important improvement was to typewriters were done by Latham Sholes, Carlos Glidden and Samuel Soule. Sholes is credited with inventing the QWERTY keyboard and inventing the first commercially successful typewriter.

The patent was granted to them by USPTO on June 23, 1868 with patent number US79265. Today, on this date, to honour this invention, we present "Improvement in Type Writing Machines" as our "Today's Patent". The invention involved a keyboard similar to a piano. The letters were laid out in two rows on the keyboard. The letters were laid down in an order that would help in reducing the jamming of keys.
By Lex Protector ')}