Today's Patent- Mistletoe supporting headband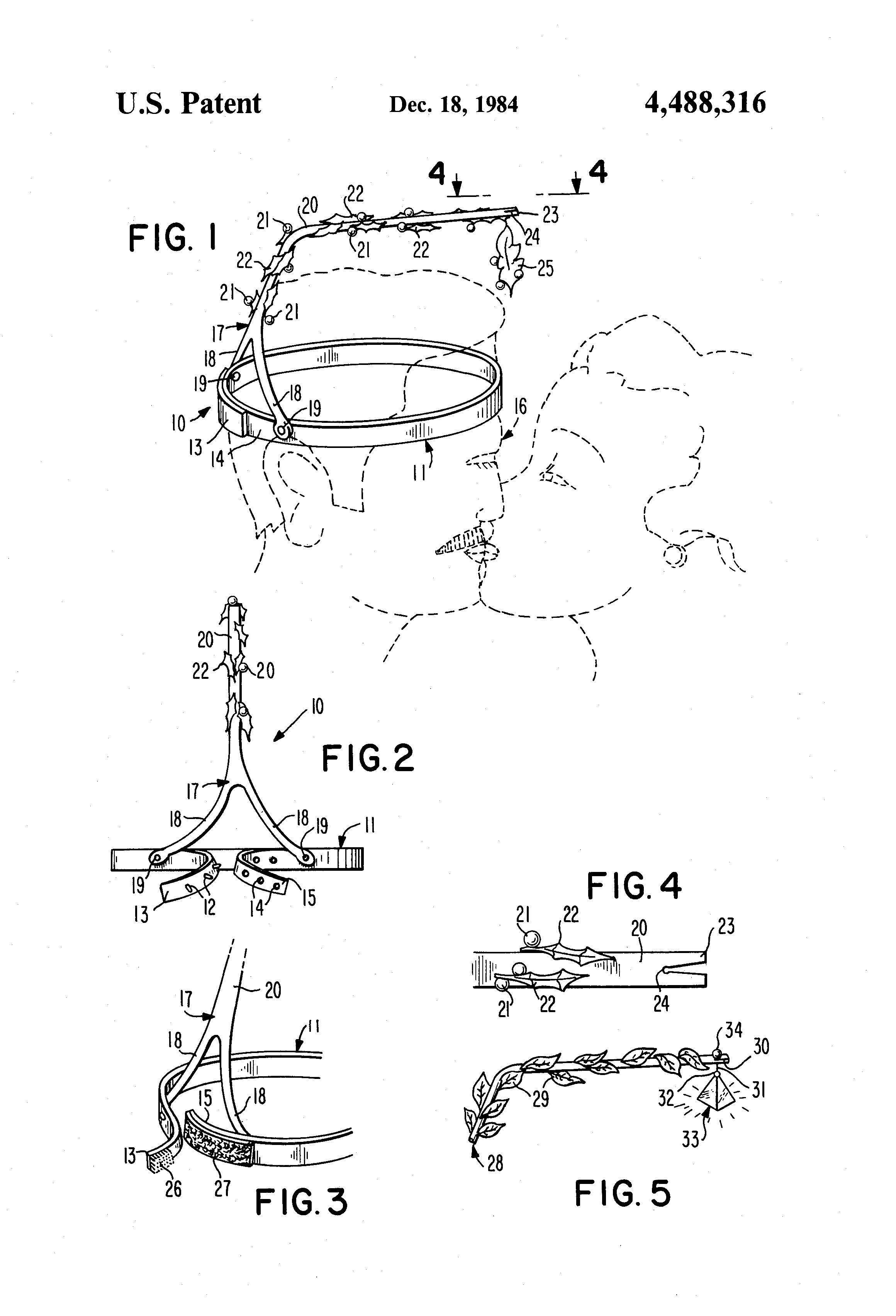 Mistletoe – is one kind of plant having several benefits, thus used by many ancient cultures as a healing remedy. Around in 18th century people have started using it as a part of Christmas festive with the tradition of kissing under Mistletoe. With the belief hanging of Mistletoe in entrance of any Christmas eve becomes a culture.

But Mistletoe came in a new wearable form when on 18th December 1984 Ronald J. Mosca got Patent protection with the Patent Number US4488316A, for inventing Mistletoe supporting headband – which becomes the name of joy and attraction in any Christmas function.
The purpose of the invention is to provide a mistletoe supporting headband which is novel and can be worn by its users at Christmas parties, which also includes a fork member having an opening for receiving the mistletoe, which is disposed of after its use.
The another attraction is its fork-like portion which have holly berries and leaves attached into it which is mainly meant for decorative purpose.
Formerly Mistletoe is only used to be hanged such as a doorway in entrance of Christmas parties, but now people can wear thisand the tradition will be go on.
By Lex Protector  ')}