Today's Patent- Mono-cycle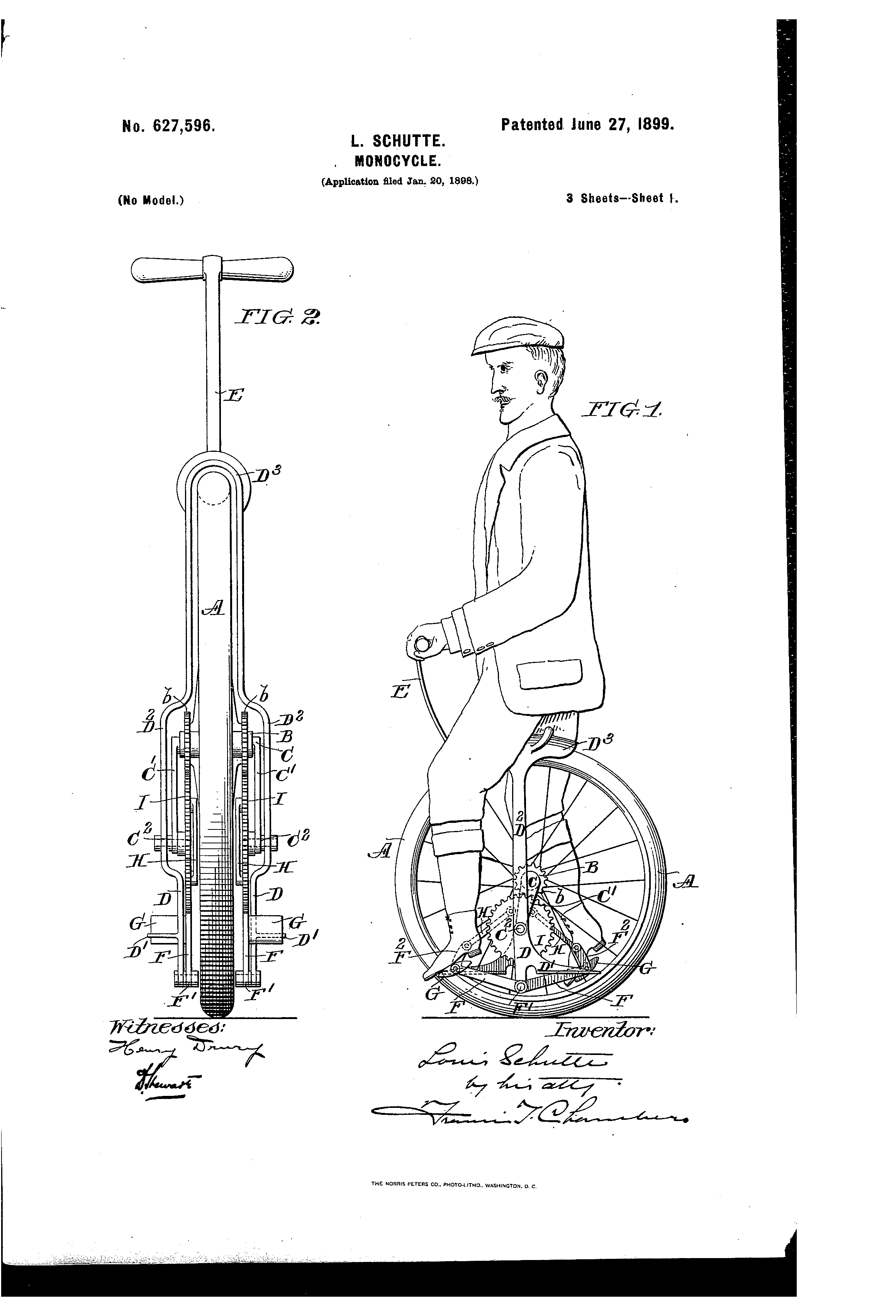 We all have seen monocycles being used in a circus and for entertainment purposes. Louis Schutte came up with an invention improving the then design of a monocycle. On June 27, 1899, Louis Schutte was granted patent over this invention in USPTO with patent number US627596.
To honour this iconic invention, we present "Monocycle" as our "Today's Patent".
Schutte's invention helped in providing more support to the rider through "arms" or handles attached to the centre of the single wheel, and providing a supporting frame that would support the foot of the rider even when he is standing in upright position. Pedals were to be attached to this supporting frame to help in rotation of wheels.
By Lex Protector ')}