TODAY'S PATENT – POCKET SOCK AND METHOD OF KNITTING THE SAME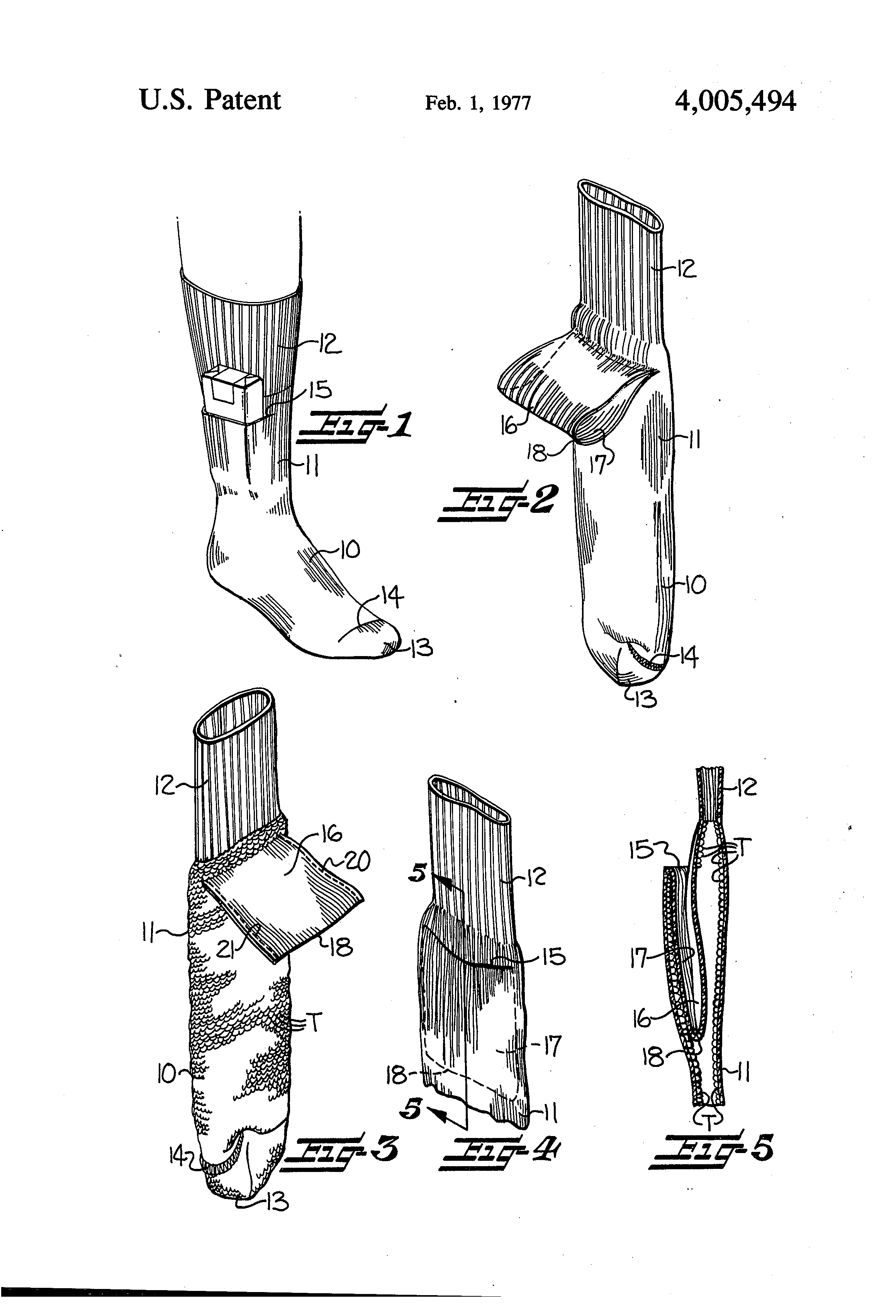 Generally, there are various types of pockets provided in the hosiery articles where they are formed in a separate cut-and-sew operation, attached to different portions of the socks. In today's patent, we will be discussing William H. Brun's invention, "Pocket sock and method of knitting the same" (US4005494A), patented by the USPTO on 1st February 1977.
This invention relates generally to a sock with an integrally knit pocket in the leg portion of it. The method of forming this invention includes two equal layers of knit fabric as well. The production of this type of pocket sock requires several operations which increases the cost of manufacturing such socks. Socks with double cuffs have also been provided to carry various types of articles, however, they may easily become dislodged and lost while retaining them.
The objective of this invention is to provide a pocket sock integrally knit with the sock in an economic manner where the pocket can be used to conceal and hold the articles which are carried herein.