Today's Trademark- Beatrix Potter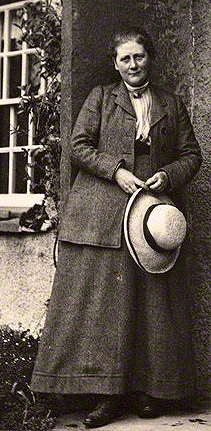 Helen Beatrix Potter is a famous American writer. Helen Beatrix Potter was famous for her work of The Tale of the Peter Rabbit.
Beatrix Potter had a completely different early life as she was educated by Governesses and she was bought up alone. She was born in July 1889 and died in December 1943 owing to pneumonia and heart disease.
Beatrix Potter was infamous Twenty-three children's tables. She was also a farmer and an amazing breeder apart from her passion for reading and illustrating. Being highly and diversely educated, Beatrix Potter also wrote works on Science, Scientific illustrations, mycology, organisms, etc. In the year 1902, her famous novel i.e. The Tale of Peter Rabbit was published and it was an immediate success.
She gained widespread recognition over this book series and she also was granted patents for a Peter Rabbit doll. Apropos her passion for Sheep Farming, Beatrix Potter raised Herdwick sheep very well and also received an award and infamous recognition for the same. Beatrix Potter, The World of Beatrix Potter, Peter Rabbit and the brand logos are trademarks owned by Frederick Warne & Co.
The trademark of this company was registered in USPTO bearing registration number 1188599 on February 2, 1982.