Today's Patent – PROTECTIVE BASEBALL BATTING GARMENT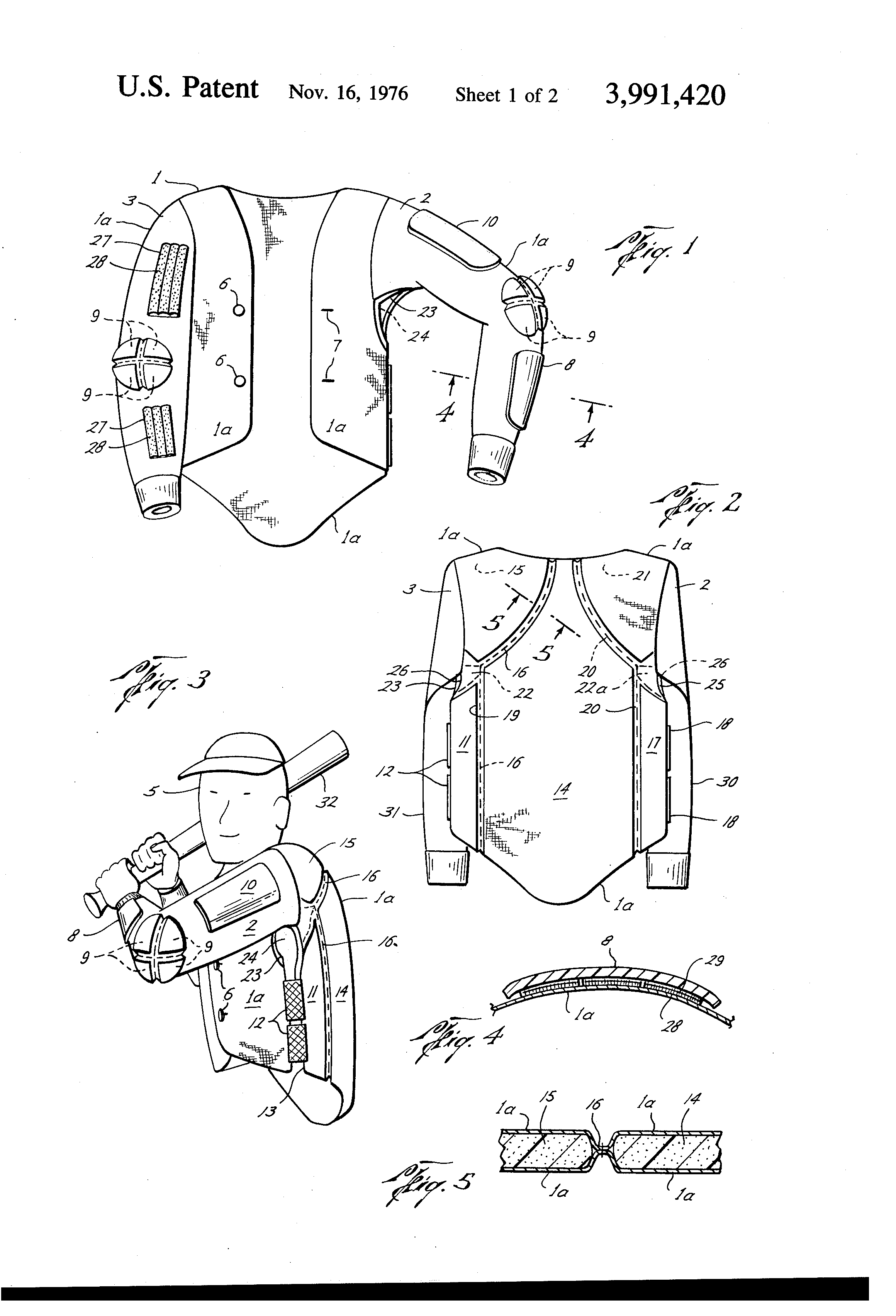 Patented on 16th November 1976 by the USPTO, the "Protective baseball batting garment" (US3991420) was invented by Julius P. Savarino.
The present invention is used by batters while playing the game of baseball in the United States and a few other foreign countries. It is an improvement in jackets or sweatshirts to protect the vulnerable upper portion of the torso and arms of a baseball batter who might get hit or injured by a thrown baseball by a pitcher on the opposing team.
The main objective of this invention is to provide protection to the batter through the jacket or sweater type garment having padded sections in a cluster with flexible material of the said jacket or sweater, surrounding the said section in order to protect the elbow of the arm of a batter facing the pitcher. This also improves the flexibility of the player while playing in the field.