TODAY'S PATENT – SELF-CONTAINED AIR CONDITIONING UNIT FOR PERSONS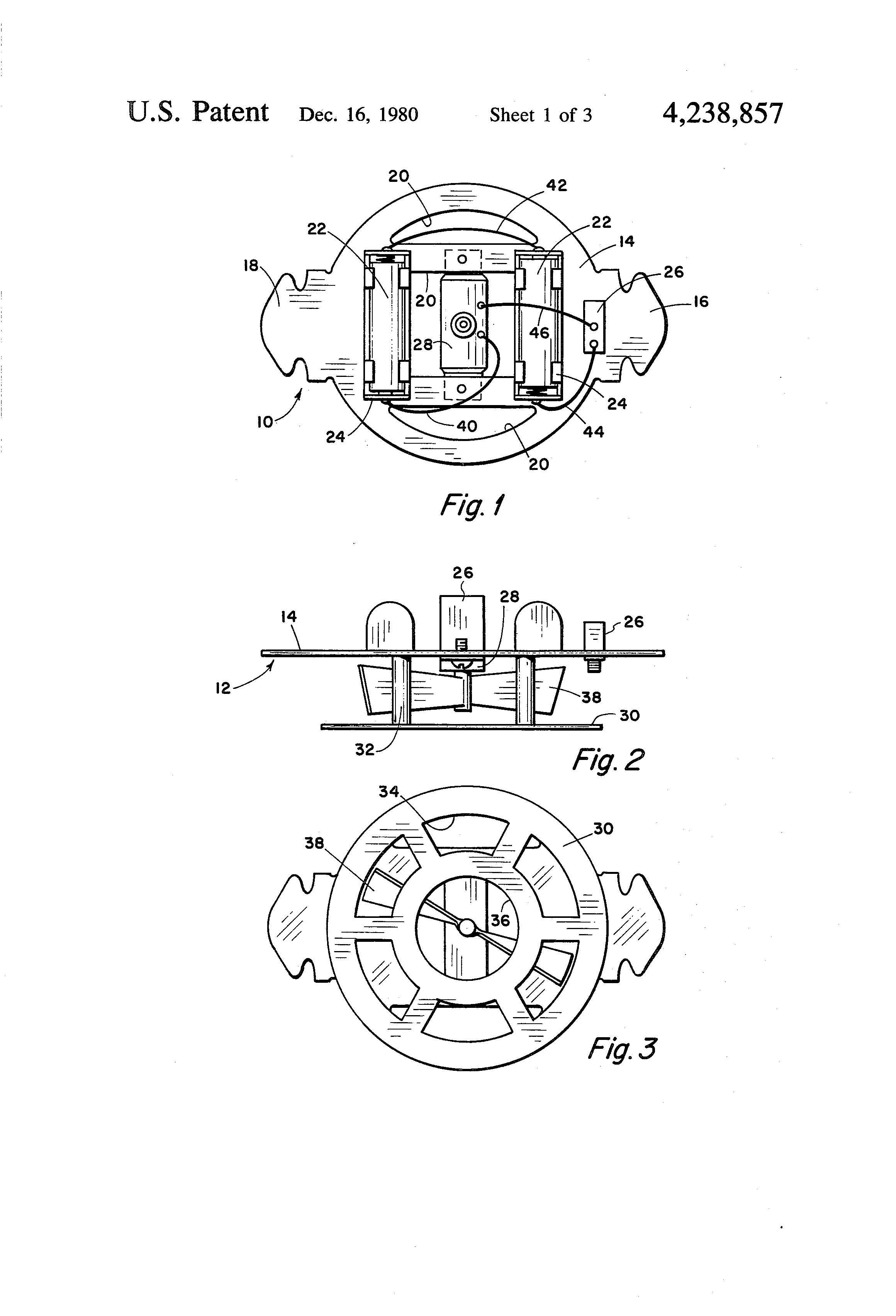 People who spend a considerable amount of time in outdoor activities such as workmen, athletes, sports fans, fishermen, etc, frequently wear headgear to protect themselves from the heat or cold of the surrounding atmosphere. In Today's Patent, we will be talking about the invention of William A. Waters, "Self-contained air conditioning unit for persons" (US4238857), patented by the USPTO on 16th December 1980.
This invention relates to improvements in air-conditioned headwear, which is not limited to a removable or independent air conditioning unit. There is an increasing demand for providing headgear that cools the wearer during hot or cold weather conditions. The prior art devices have certain disadvantages as the headgear becomes burdensome to wear.
This improved invention is a detachable air conditioning unit particularly designed and constructed for overcoming the foregoing disadvantages, suitable for all types of headwear, such as hats, caps, helmets, headbands, eyeglasses, etc. It can quickly and easily be installed on or in the headwear when desired and removed when the headwear is to be used otherwise. The novel air conditioning unit is a simple, efficient, durable, and overall lightweight construction.