Today's Trademark- Barking Pumpkin Records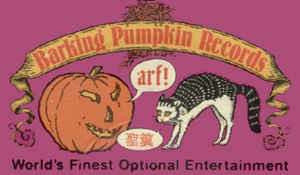 Barking Pumpkin Records is an independent record label based in California, USA. The label was founded by Frank Zappa and dates back to the 1980s.
The label specialized in mail-order releases and signed a deal with Phonogram in 1977 for the distribution of releases. "Sheik Yerbouti" was the first recorded album that was released by the label followed by the rock opera album "Joe's Garage."
The label since then has changed several distributors and released over 30 albums. Under Frank Zappa alone, 21 records were released by the label in a short period of 13 years.
Zappa was later handed over to Frank's son Dweezil Zappa after the latter passed away due to cancer in 1993. Dweezil recorded and released his first album called "Havin' A Bad Day" under the label in 1986.
Barking Pumpkin Records is currently managed by Zappa Family trust and distributed by Universal Music Enterprises. The trademark of this company was registered in USPTO bearing registration number 1229458 on March 8, 1983.