Today's Trademark- Bowling Green State University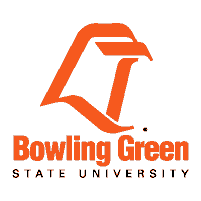 Bowling Green State University is a Public University established in the United States. The University is a Career Oriented based University and has a 1338-acre campus with 118 buildings in Bowling Green, Ohio which is approximately 30 minutes south of Toledo, Northwest Ohio.
The University began its journey in the year 1910 with the objective to impart knowledge and experience of Success for undergraduate students. The University emphasizes achieving excellence and precision in the relevant profession.
The University mainly focuses on imparting learning for the student so that they become successful in their careers. The University is famous for its Seal and its Seal Traditions and the Mascots and Alumni are famous.
The University offers around 200 different Undergraduate courses. Apropos Awards, the Bowling Green State University has received multiple awards and Rankings such as the 2017 NCAA Award for Diversity and Inclusion.
The trademark of this company was registered in USPTO bearing registration number 1520875 on January 17, 1989.