Today's Trademark – EA Sports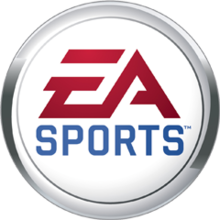 EA Sports is a division of Electronic Arts, Inc. which is an American Video game industry that publishes and develops video games. Headquartered at Redwood City, California, U.S. Electronic Arts is a parent company of EA Sports.

Electronic Arts, Inc. Was founded on May 27, 1982, by Trip Hawkins whereas the sports division was founded in the year 1991. Initially, the company was into the home computer game and gradually became a giant in the field of video game.
The company in today's date is the second largest gaming company in America and Europe by its revenue. It has various subsidiaries like Bioware, GameFly, Industrial Toys, etc. The mark "EA Sports" was first used in commerce on December 10, 1992, and got registration number 2035649 under USPTO.
By Lex Protector ')}