Today's Trademark- Get Guys Chips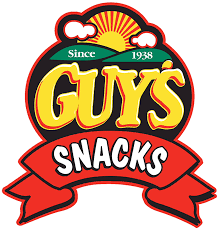 The company has been a part of the snacking industry for over eight decades and among the most easily recognizable names in the snacks industry. Guy Caldwell started the company in the year 1938 with a modified peanut roaster in Kansas City, Kansas. The company was initially named Guy's Nut & Candy Company and Guy Caldwell along with his wife Francis would deliver the products all over Kansas City.
In the 80 years that the company has existed, they have introduced flavors such as Barbeque Potato Chips and claim to be the inventors of the Barbeque Potato Chip. The company advertised famous campaigns such as 'Be Wise, Buy Guys' and "Don't Forget the Guy's"
The products of the company currently are available in 206 physical locations in Kansas State and Missouri State. Online shopping for the products can be done on Amazon.com and delivered across the United States of America.
The trademark of this company was filed on 25 December 1987 with serial number 73698354.