Today's Trademark-MOMS CLUB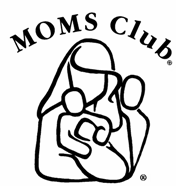 Founded in 1983 by Mary James, a stay-at-home mother of two children from California, Moms Club is a support group for stay-at-home mothers.
The support group is one of the first, largest, and fastest-growing support groups for all at-home mothers.
The group believes that all mothers work whether they do it by taking care of their children at home or by doing a full-fledged job outside the home. As per the group, it's almost impossible to differentiate between at-home mothers and working mothers.
Because of the long day-time hours, it becomes extremely difficult for an at-home mother to manage things, it's because of that that the Mom's Club plans virtually all the activities during the daytime when at-home mothers need the maximum support.
The club also provides playgroups, babysitting coops, and holiday parties along with other stimulating activities specially geared for moms.
Various groups in the club also share interests like cooking, crafts, outings, books, and exercise. The trademark of this company was registered on March 02, 1983.