Trademark of the Week- HUGO BOSS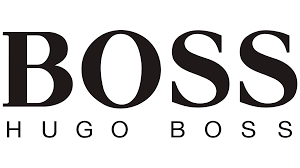 Hugo Boss AG, popularly known as BOSS, is a German luxury fashion house founded in 1924 by Hugo Boss. It is headquartered in Metzingen, Baden-Württemberg. The company is involved in the manufacture and production of a range of clothing, accessories, footwear, and fragrances. It is one of the most established and well-known German clothing brands which have had global sales of €2.9 billion in the year 2019.
Hugo Boss initially started to produce and market daily wear but with the rise of the Nazi Party in the 1930s, it began the production of Nazi Uniforms and eventually spread its business to supply the wartime German government with uniforms for several organizations. After World War II, Hugo Boss started production of men's suits as the need for producing war uniforms subsided.
Gradually it spreads its wings in the market and became a more prominent player after it went transformed into a public company in the year 1988 and also with the introduction of a fragrance line in the same year. It also added men's and women's wear diffusion lines in 1997, a full women's collection in 2000, as well as children's clothing in 2006–2007 and is still evolving. It is the owner of 1,113 retail stores across the globe as per the data of 2018.
The trademark of this company was registered in USPTO bearing registration number 1499728. The mark was filed for registration in Germany on 12th November 1986.