Today's Patent- Air Refrigerant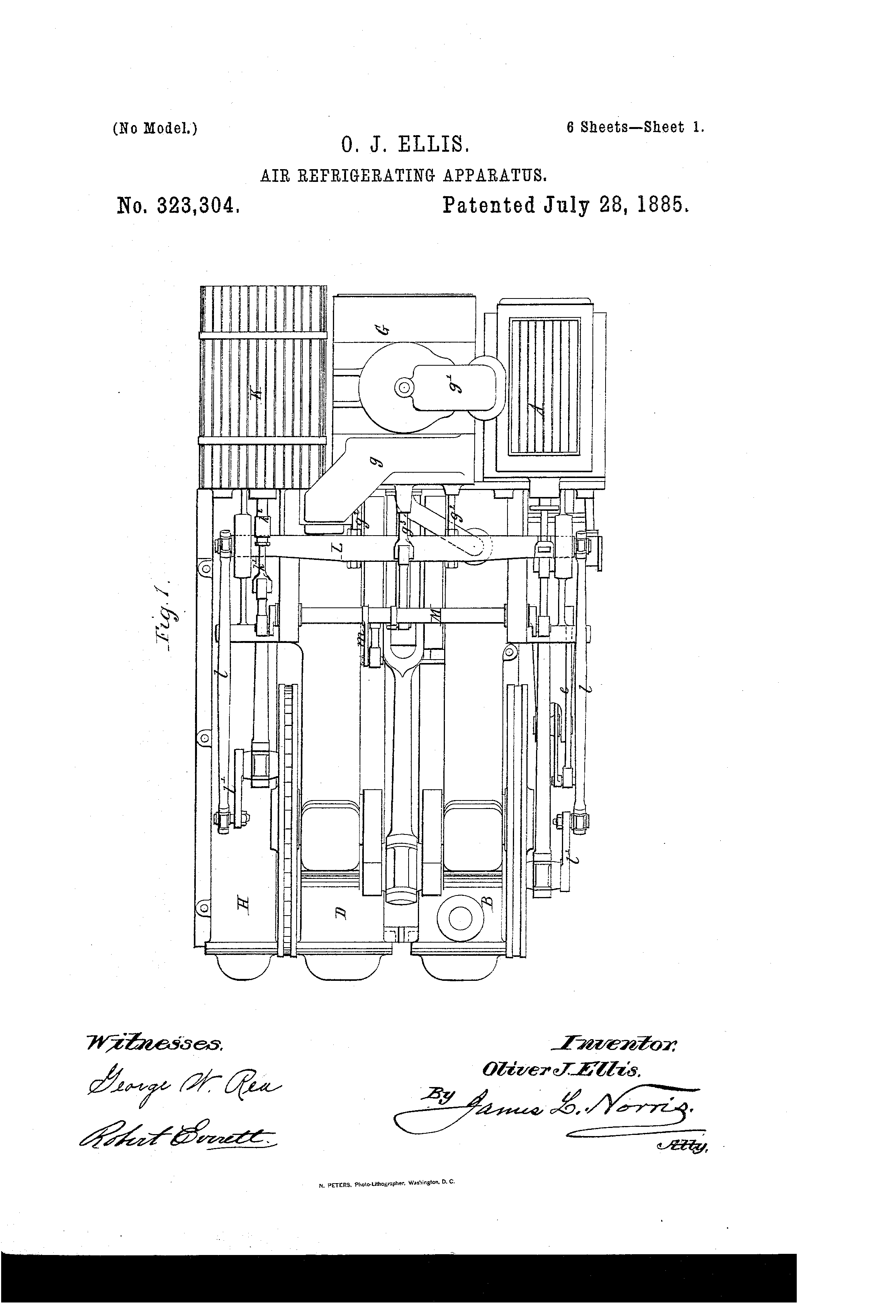 We all have a idea regarding refrigerators, Air conditioners in today's generation. we can not imagine life without these inventions. It has become the basic utility product for every common man.
Oliver Josolyn Ellis, a man from England came up with an improvement patent over Air refrigeration apparatus which is used in refrigerators.
The Air refrigeration apparatus had mechanism of Air cycle refrigeration which would adapt outside heat and help in cooling it. On 28th July 1885, Oliver Ellis got patent protection over this improvement in USPTO  with patent number 323304. We are honoring this useful inventions by making it our today's Patent.
By Lex Protector  ')}