Today's Patent- Doorbell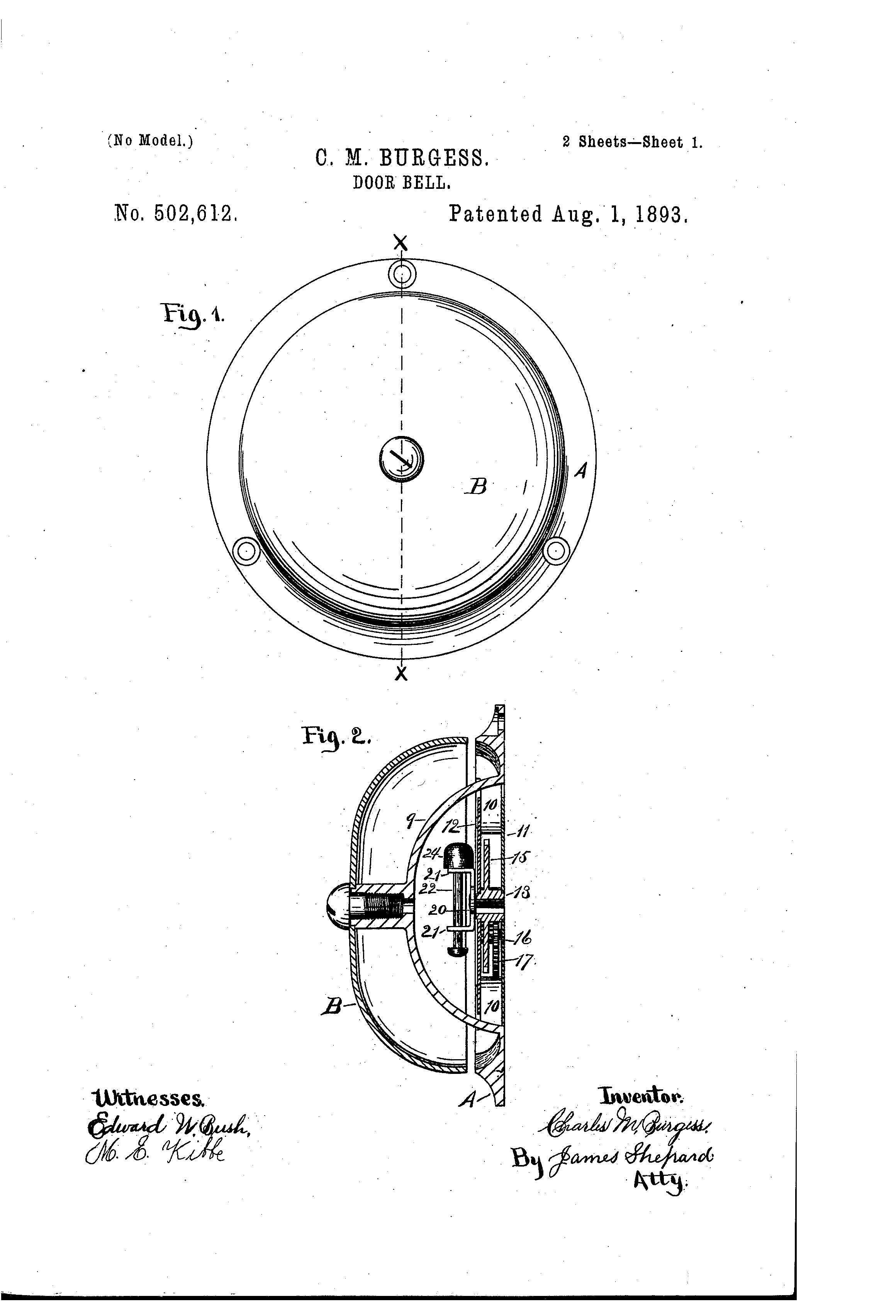 In our day to day life we use many patented scientific inventions every day. Doorbell is one of those inventions. Imagine life without this invention. Well, you don't have to. Because some great inventor came up with this invention and another great inventor named Charles M. Burgess, brought some remarkable changes in the existing doorbell.
He got patent protection over this doorbell by USPTO on 1st August, 1893 with application number US502612. This patent focuses on simplicity and economy in construction and general efficiency in operation and make it easy to use.
By Lex Protector  ')}