TODAY'S PATENT – DRESS SHIELD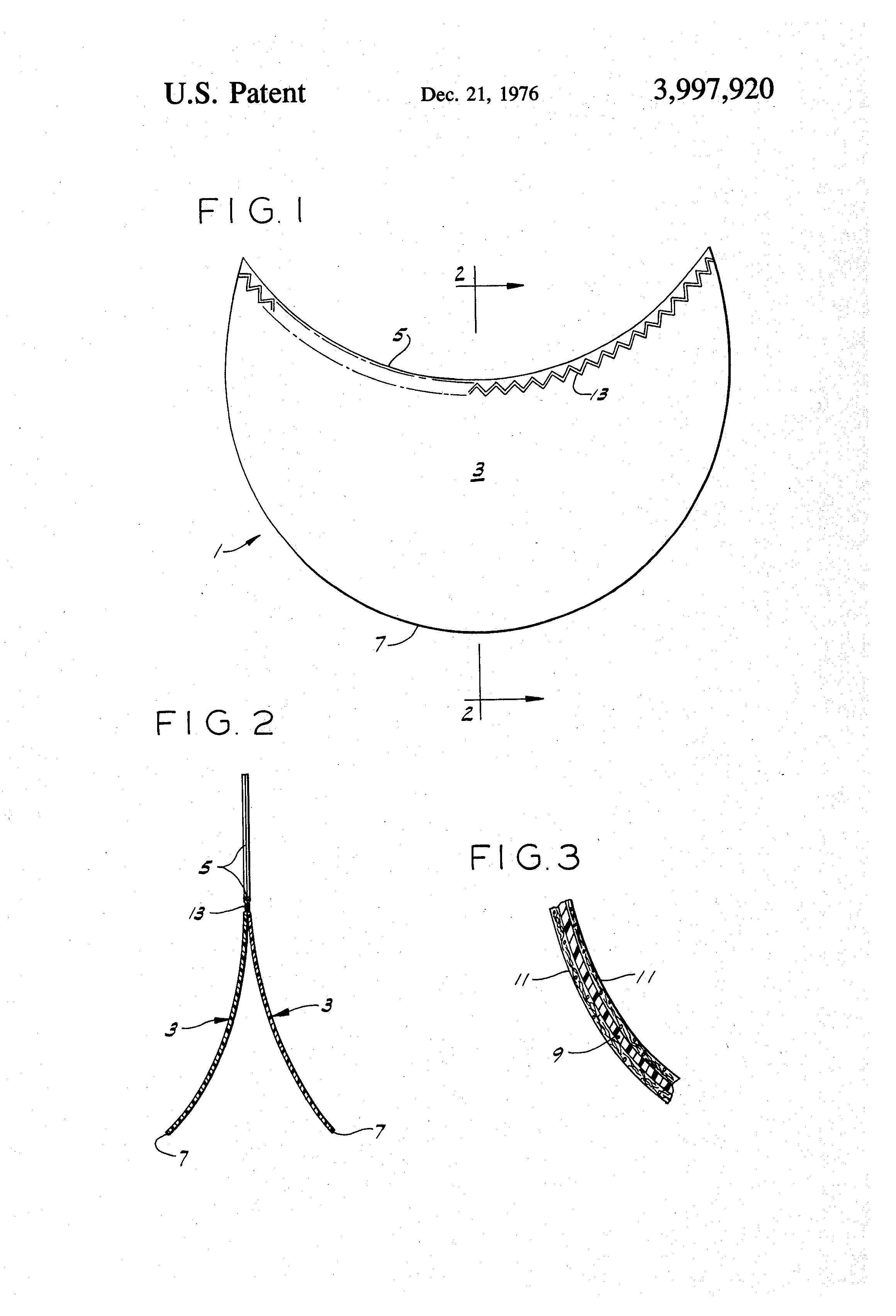 In today's patent, we will discuss Irvin S. DeWoskin's invention, the "Dress shield" which was patented by the USPTO on 21st December 1976, bearing the patent number US3997920A.
The present invention relates to dress shields, more particularly armpit shields, and their manufacture. Generally, dress shields are made of two panels each comprising of a central layer of plastic film (or rubber) and outer layers of woven material, e.g., woven cotton fabric. Since stitching results in the formation of needle holes in the plastic (or rubber) layer, it is necessary to sew the panels together along with their concave edges in such a manner to form a special reversed type of seam to avoid penetration of moisture through these needle holes.
The main objective of this invention is to provide an improved dress shield that does not have any needle holes subject to moisture penetration, thereby simplifying the manufacture and reducing its cost.  Further, this shield is smooth, non-bulky, comfortable to wear, readily laundered, and does not require ironing.