Today's Patent- Egg Whipper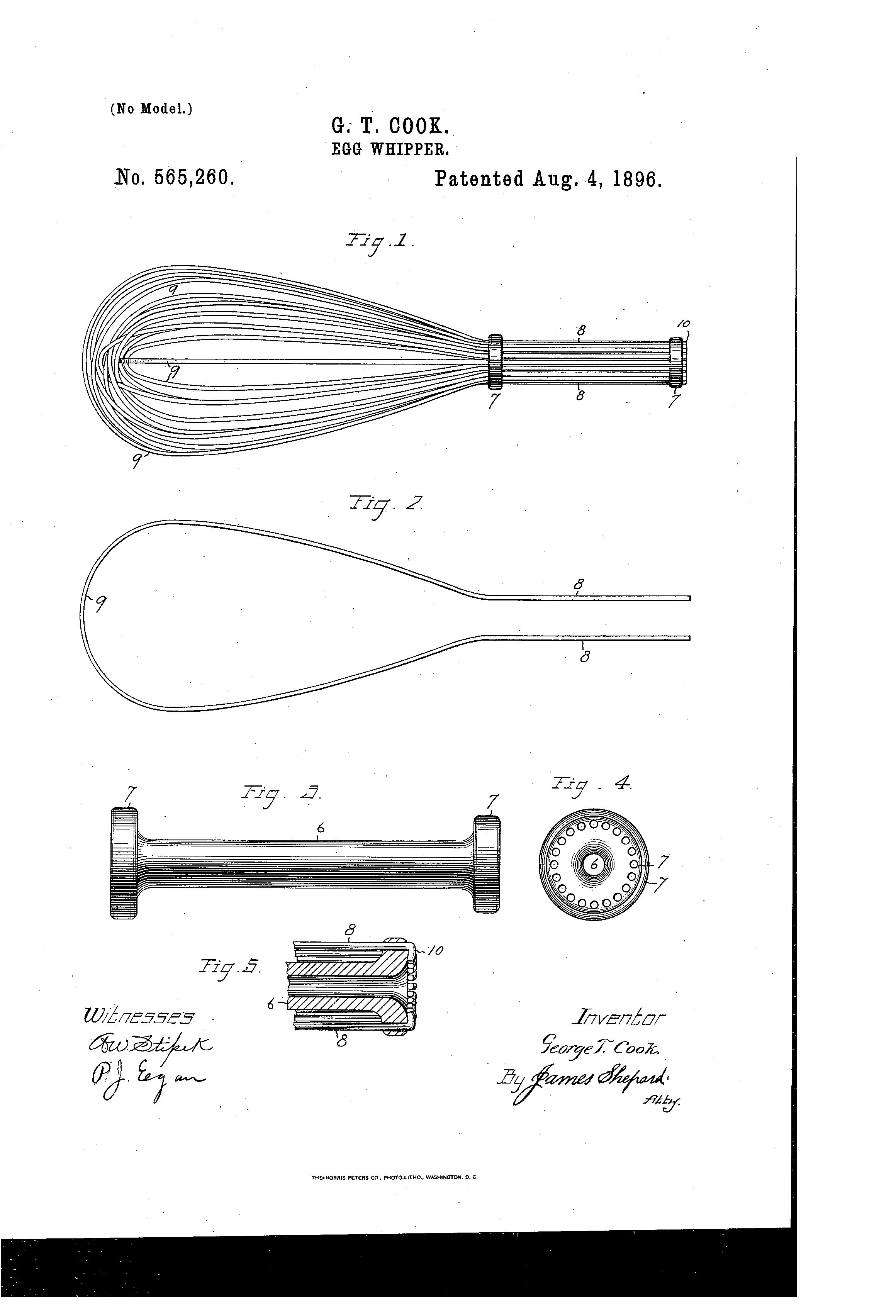 While baking a cake or making a delicious omelette, many small ingredients are required, one of those small thing is "Egg-Whipper". Egg whipper can be said to be one of the small yet useful and important invention of human history.
It is an age old invention, and has seen many improvements to make it easy to use and easy to carry. One such improvement was made by GEORGE T. COOK, to the existing egg whipper. This improvement was made to make it cheap, efficient and durable. In this kind of whipper, the wires or shanks are left loose or free to turn and twist in the perforations, especially in the flange that is nearest the bows.
By Lex Protector  ')}