Today's Patent- Mustache Curler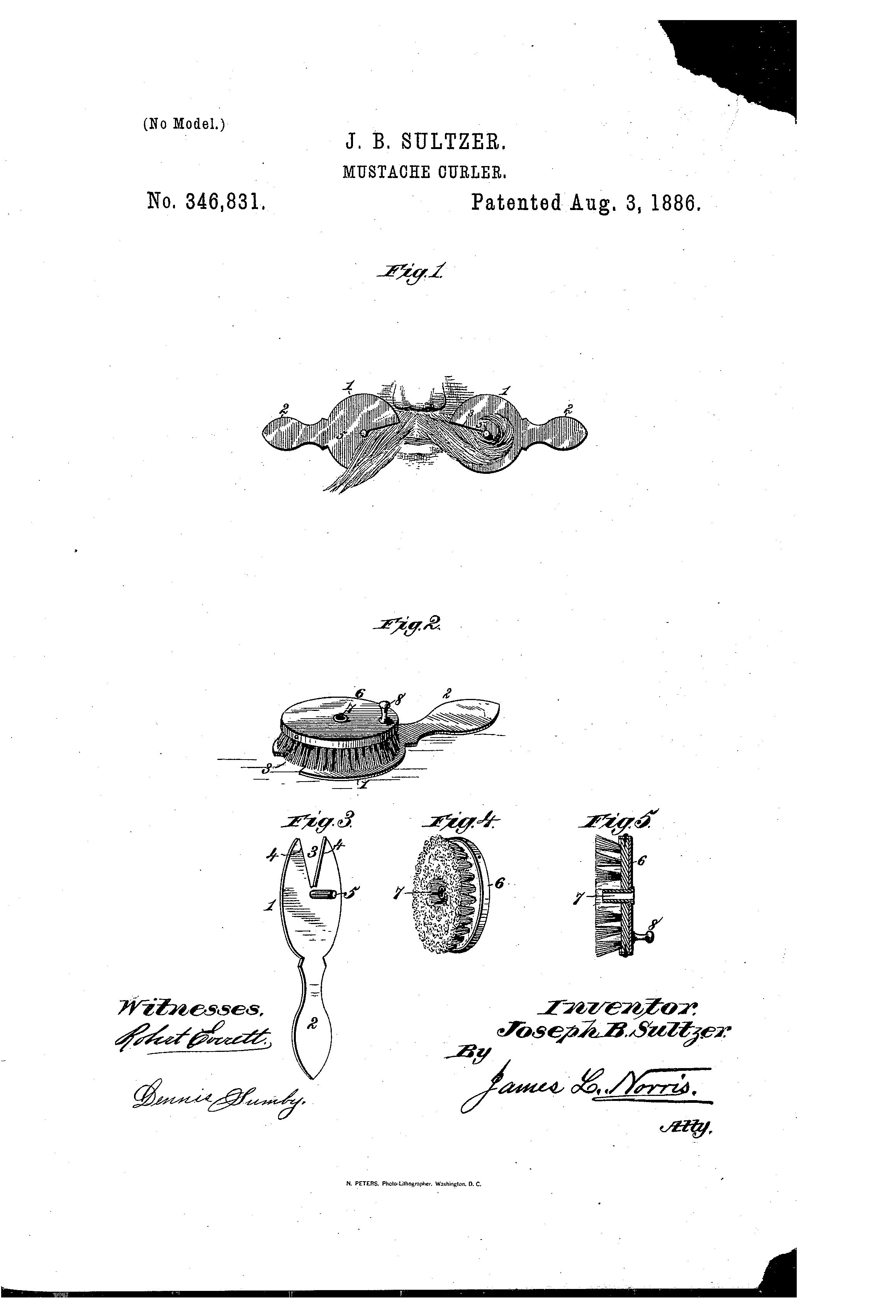 Mustache is considered to be the honor and pride of men. As a reason of which majority of them believe in grooming their mustaches on a daily basis. Somewhere an inventor realized this fact and came up with an invention called "Mustache Curler". An inventor named Joseph B Sultzer, came up with some remarkable improvements in the already existing mustache curler.
This improved version got a patent protection over it by the USPTO with Patent number US346831. As a reason of which, today on 3rd August, 2018, we are honoring this invention by making it our "Today's Patent". The device consists of a plate having recess which is combined with a brush. This invention is equivalent to a comb which was capable of turning upon or adjacent to one face of the plate, in such manner that when the end of the mustache is passed through the recess of the plate and the brush is turned and the desired curl is imparted to the mustache.
By Lex Protector ')}