Today's Patent- Electrophotography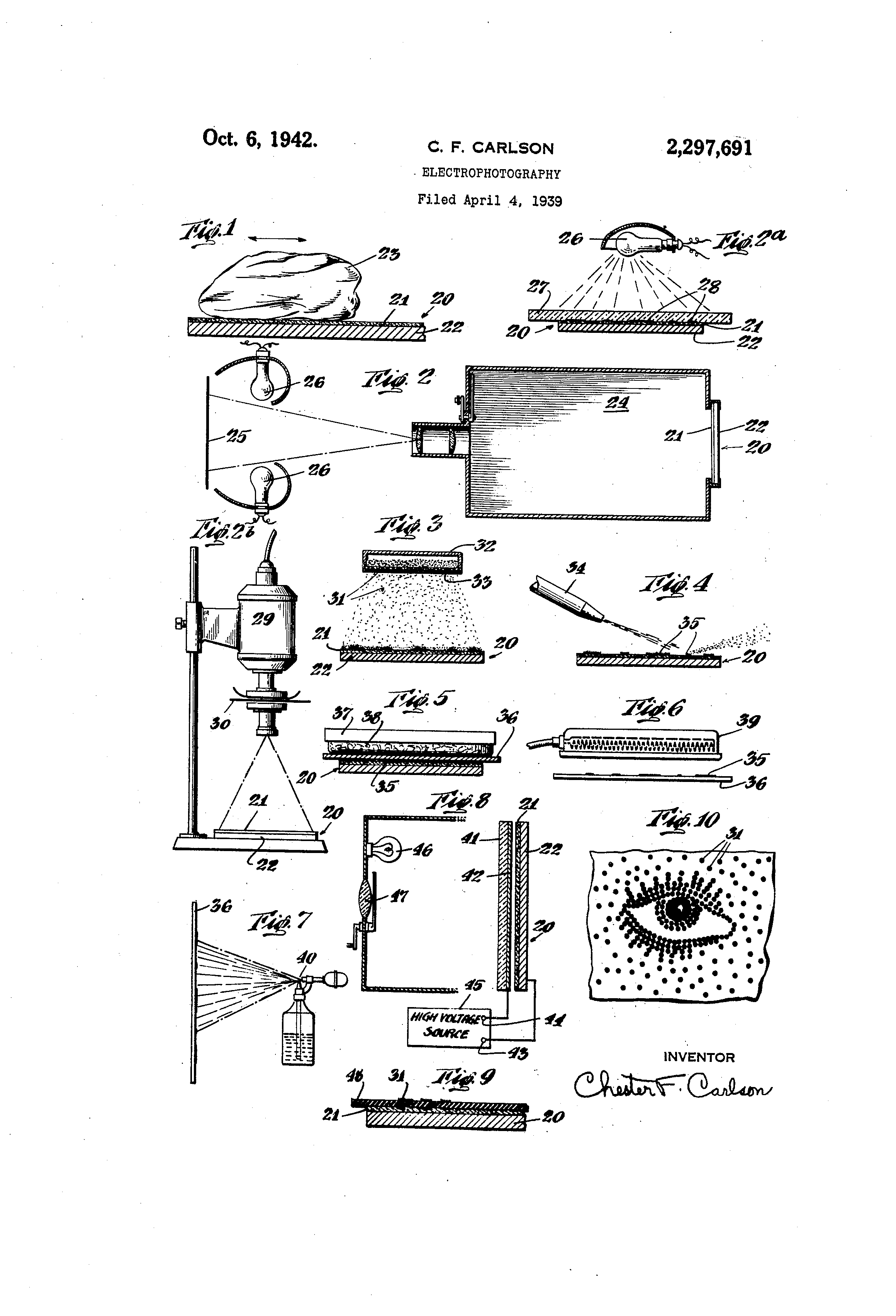 In student life one invention has helped us all at some point or another i.e. "Electrophotography" or popularly known as Photocopy. For this invention we all owe gratitude to American Patent agent "Chester F Charlson".
Chester always wanted a device which will help him in making copies of drawings and specifications for filing of patents, doing this work manually was a tedious task and needed a lot of effort.
He started working on the machine during his spare time and used to bring chemicals, flasks to do his experiments. Finally his hard work paid off and he got patent protection over his invention on 6th October, 1942 by USPTO with Patent Number US2297691.
The technique was a dry process and majorly had six steps involved to get the work done. The six processes were charging, exposure, development, transfer, fuse and clean.
By Lex Protector  ')}