Today's Patent- Means of uniting Screw With Driver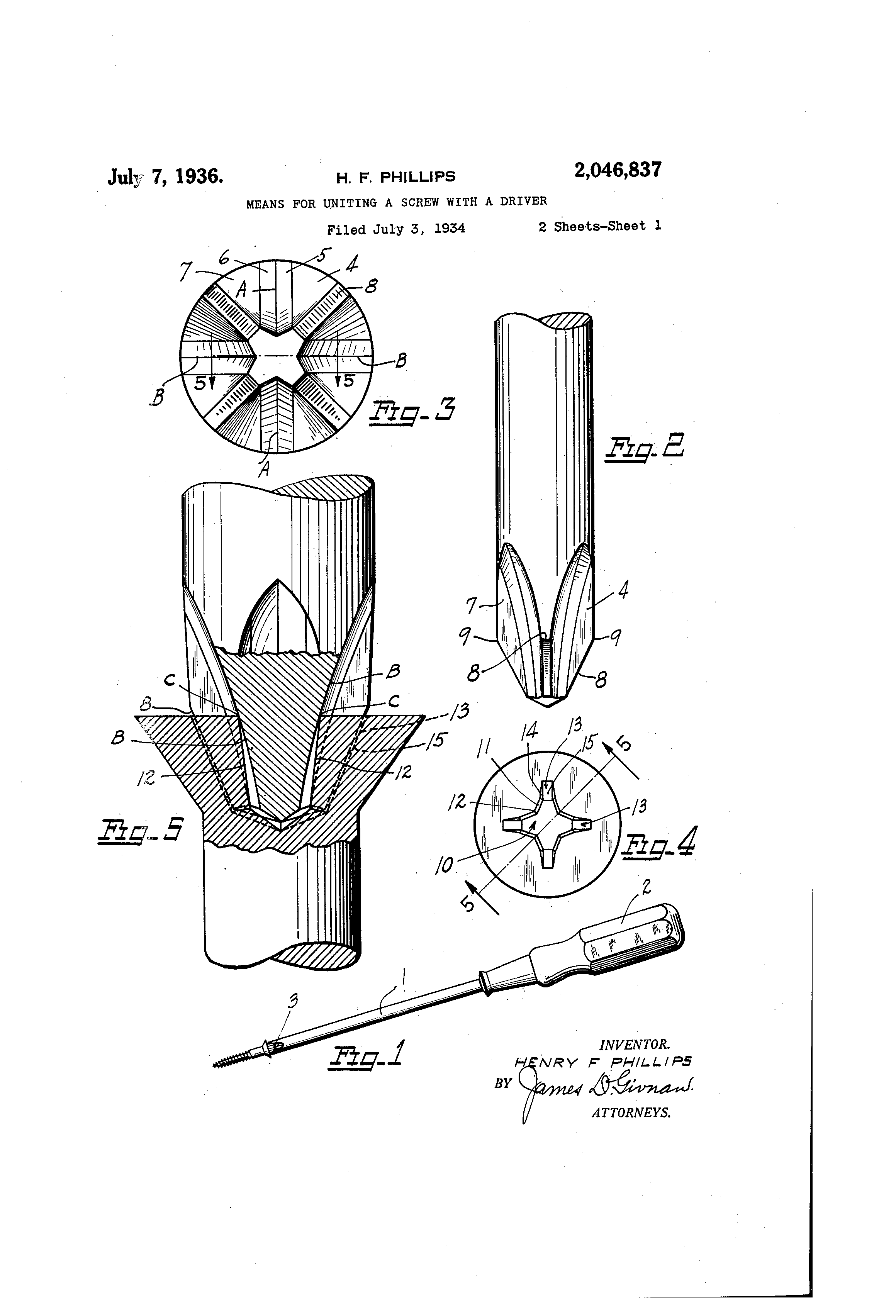 In our day to day life, in some circumstances or other, we get to use devise like Screw Driver. This invention is very helpful and can be found in the toolbox of almost every house. On 7th July, 1934, Philips Screw Company  was awarded with a patent over this invention. The patent was awarded by USPTO with registration number US2046837.
This is not the first patent which was granted to screw driver. The original inventor of this invention is P. Thompson. He transferred all the rights to Henry F Phillips, who later on went ahead to form a Company, named Phillips Screw Company. They later on did improvements on the invention and claimed Patent protection over those. This Patent was granted for one of the improvements. This improvement talks about the tool-receiving recess which is a part of the head of the screw, regardless of its shape or size.
By Lex Protector  ')}