Today's patent- Tire Carrier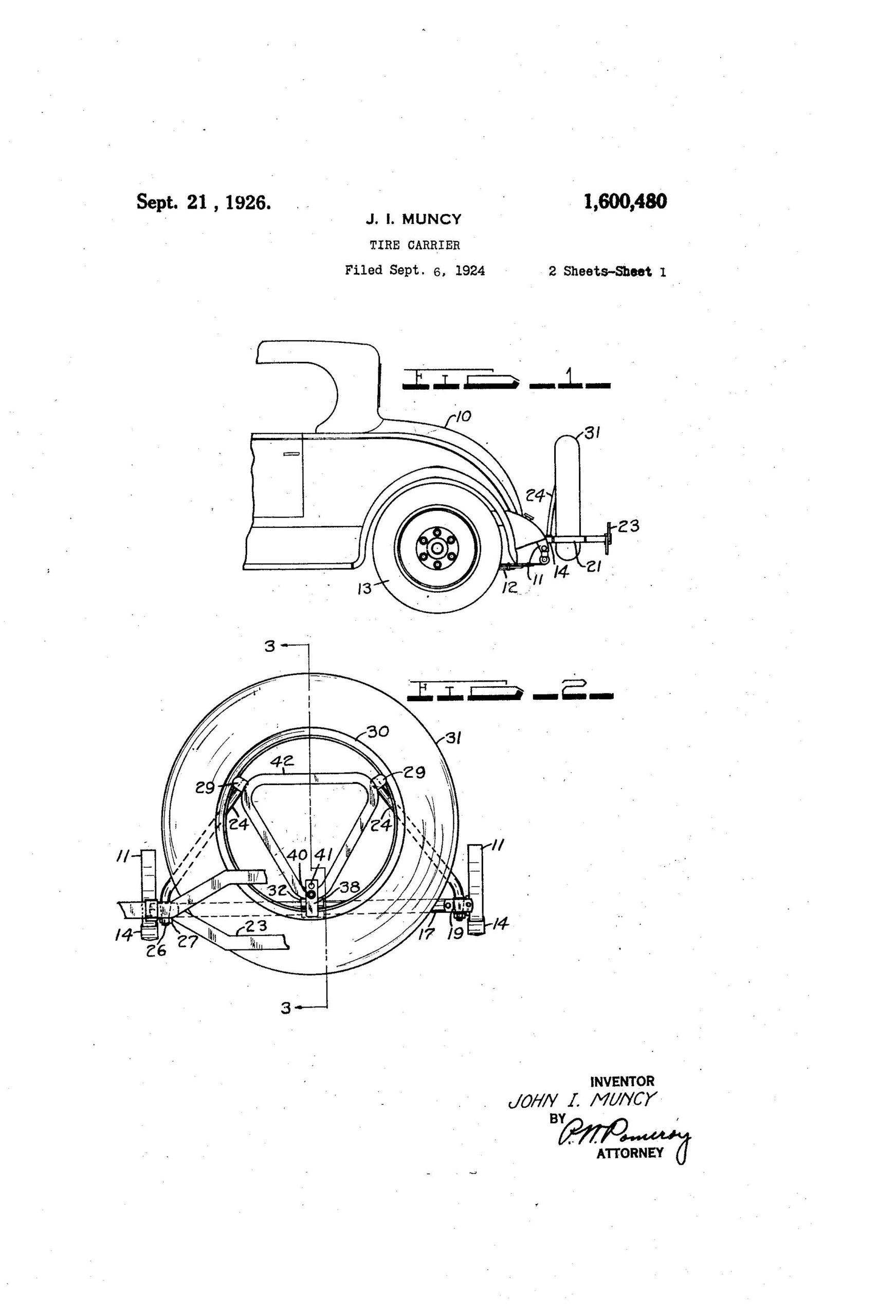 Carrying around the spare tires and rims is a very tedious job when it comes to carry those by hands. J.I Muncy came up with the means for carrying tire by motor vehicle and got patent protection over this invention on 21st September 1926 bearing patent number US1600480.
He tried to make carrying tires and spare parts easy by making a new invention where a tire rim is supported at three substantially equidistant points by an arm at each point. These three arms are at a point where the rim is suitably braced together by a rigid tuss or frame. This invention tried to solve some serious problems.
By Lex Protector ')}