TODAY'S TRADEMARK: AGRICULTURAL BANK OF CHINA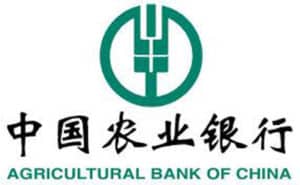 Founded in 1951, the Agricultural Bank of China is one of the "big-four" banks in China. It is also called as AgBank. The bank was listed on the Shanghai Stock Exchange and the Hong Kong Stock Exchange in July 2010. It is presently headquartered in Beijing, China. The bank provides a diverse range of banking services to its customers such as finance and insurance, consumer banking, corporate banking, and many more. The services of the bank are not just limited to China but are also provided in some major cities such as New York, Singapore, London, etc.
The trademark of the bank was registered on 7th June 2011 under the USPTO with the registration number 3972728. Having provided efficient and convenient banking services to its customers over a long period of time makes it today's trademark.