Today's Trademark- B & W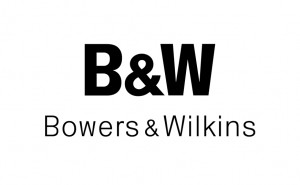 The British company that produces audio equipment, most notably loudspeakers, is Bowers & Wilkins, or B&W. B&W was founded in Worthing, West Sussex, England, by John Bowers in 1966.
While still based in Worthing, B&W is currently part of the B&W Group Ltd., which also includes distribution agreements with Rotel, a manufacturer of audio equipment. It is owned by a company called Eva automation.
B&W previously offered under the Aura brand a range of electronics, such as amplifiers, but it was discontinued in 1997. The 'John Bowers' for the Active One loudspeaker and preamp and 'Rock Solid' for a lifestyle speaker range were other sub-brands.
As these are currently produced and sold by Scandyna, the B&W 'Blue Room' brand disappeared for' Pod 'speakers. B&W ran their own record label from 1988 to 1996. In January 2018, the B&W Group sold its share of Classé HiFi electronics to Sound United LLC.