Today's Trademark- Cartier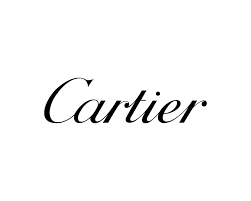 Cartier was founded in Paris, France in 1847 by Louis-Francois Cartier. The three brother Pierre, Louis and Jacque travelled to different corners of the world and got mainly inspired by the glorious art in Russia and India.
In 1909 when the Boutique was opened in New Bond Street the different aristocracies flocked open. Jacque took care of the Britain business. He also worked for the Maharajas of India to craft some of the finest pieces of jewelry. Pierre moved to New York to reach his work to the industrialists and some famous Broadway stars and Hollywood Stars.
Cartier was awarded 15 patent letters for the designs by different Royal Families. It also pioneered in making watches that can be worn as brooches and also pocket watches. Whether jewelry or watches, the designs have embellishments that were rare and expensive. Cartier has over the time also started to be known by its use of a panther in its products. It has always managed to create a remarkable balance between traditional as well as modern designs. It holds a benchmark for serving such tall personalities. It received a registration and protection from the USPTO having registration no: 411239.
By Lex Protector  ')}