Today's Trademark- Intertek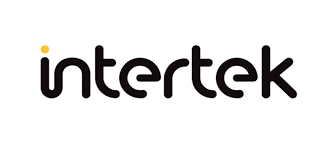 Staring its voyage from the 'City of Thames River', London in the year 1888, The Intertek story starts with a rise in the modern testing industry. Intertek got its foundation from a marine surveying business that was headed by Caleb Brett so as to offer independent testing and certification of ships' cargoes in the year 1885.
Inchcape which was; by then one of the leading testing companies, acquired the Caleb Brett group of companies, i.e. (Intertek Testing Services and Intertek Services International)The company was renamed 'Intertek Testing Services,' which present-day is called as Intertek and 'Richard Nelson', the existing CEO of Inchcape Testing Services, became the CEO of Intertek company. Intertek got a position in the London Stock Exchange on 29 May 2002 and became Intertek Group plc.
Intertek services focus on the areas such as supply-chain management and ethical sourcing services, industrial asset inspection, food, pharmaceutical renewable energies and biofuels, solar and wind-powered product services. In the year 2005, Dr. Wolfhart Hauser was appointed as the CEO of Intertek testing company. In the year 2017,
Intertek unveils its brand reinvention, with the Customer Promise as "Intertek Total Quality Assurance expertise, delivered consistently with precision, pace and passion, enabling our customers to power ahead safely." With this magnificent achievement in the world of testing industry, Intertek has been justifiably designated as the "Trademark of the day" and has received registration and protection from USPTO having registration no:3010514
By Lex Protector  ')}