Today's Trademark- Paradise Bakery & Café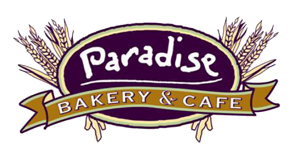 Paradise Bakery & Café is a quick casual restaurant chain based in Scottsdale, Arizona, predominantly located in the western and southwestern United States. It was established independently in 1976; it is wholly owned by Panera Bread as of 2009.
Daniel Patterson established the chain in 1976 in Long Beach, California. It was known at the time as Cookie Muncher's Paradise and sold cookies, muffins, and lemonade exclusively.
A majority stake in the chain was acquired by Panera in February 2007, which later acquired the rest of the company in 2009. In Aspen, Colorado, Mark and Daniel Patterson still own and operate a heavenly bakery.
The trademark of this company was registered in USPTO bearing registration number 1466754. The mark was registered on 24th November 1987.