Today's Trademark- The Republic of Tea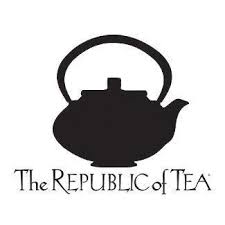 The Republic of Tea, based in Larkspur, California, is a privately owned American tea company that produces and sells more than 300 tea varieties throughout North America.
The Republic of Tea is known for packaging its loose teas and tea bags in tall, cylindrical tins. It was one of the first companies to offer American customers varieties such as Rooibos red tea, white tea, and tea seed oil.
Entrepreneurs Mel Ziegler, Patricia Ziegler, and Bill Rosenzweig founded the company in 1992. In 1994, the company was sold to Ron Rubin, under whom the Republic of Tea became a nationally recognized brand. In 2007, Rubin's son Todd Rubin joined the company and succeeded his father in 2015 as president.
Ron Rubin is the current Executive Chairman and Minister of Tea of the company. The Republic of Tea designates its employees as "ministers," its customers as "citizens," and its retail outlets as "embassies."
The trademark of this company was registered in USPTO bearing registration number 1806157. The mark was registered on 23rd November 1993.