Today's Trademark- Champion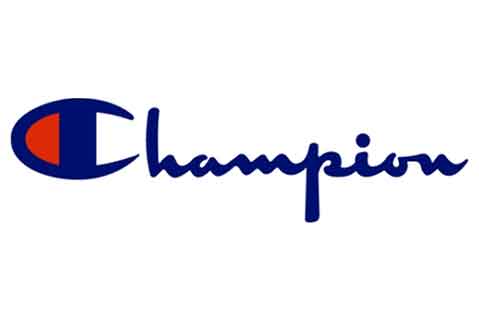 Champion is famous brand known for athletic and sportswear. It was founded in 1919 in New York, USA. Champion is one of the pioneers in inventing the different kind of apparels best suited for its comfort.
It became famous for being the first to invent the 'reverse weave' and also became famous for creating a sweatshirt with a hoodie. In 1977 it was the first company to invent a sports bra. It also became an official outfit partner for National Basketball Associate (NBA).
After 2000, all the active wear had a logo 'C' bearing on its goods.  Champion has truly been a champion by also inventing the first reversible tee and also made the first breathable mesh shorts.
Creating such apparels has truly been a boon to various people who were actively a part of sports or athletes. Therefore, to celebrate the spirit of passion of creating comfort active wear and constant innovation, our today's trademark is Champion which has received protection and registration from the USPTO having registration no: 584362.
By Lex Protector ')}