Today's Trademark- MEDTRONIC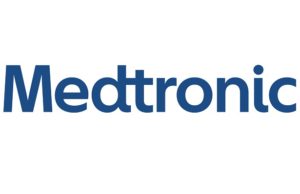 MEDTRONIC started its journey in the year 1949 in a small garage where the founders "Earl Baker" and "Palmer Hermundslie" worked and were very keen in making various electronic medical equipment's.
It was a small electric shop in the garage of Minneapolis and turned themselves into a global competitor and developer of various medical equipment's and innovations for the welfare of the public.
It made its first use of the mark "MEDTRONIC" in the year 1958. By 1960's their product base consisted of almost 20 equipment's and developments like the pacemaker, gastrointestinal stimulator, and an animal respirator and vein eraser. Currently they have developed around 40 therapies of their own and are moving forward with the same mission.
They expanded their horizon in quite a pace establishing their base in Canada in 1968, India in 1970, Japan in 1975, by 1974 they had expanded to over 70 countries. Medtronic was registered on the same date i.e. 24th June, 1975 by application number- 1014415 on USPTO which makes 44 years of it being recognized and that is why it is our today's trademark.