TODAY'S PATENT- FOLDING LUNCH BOX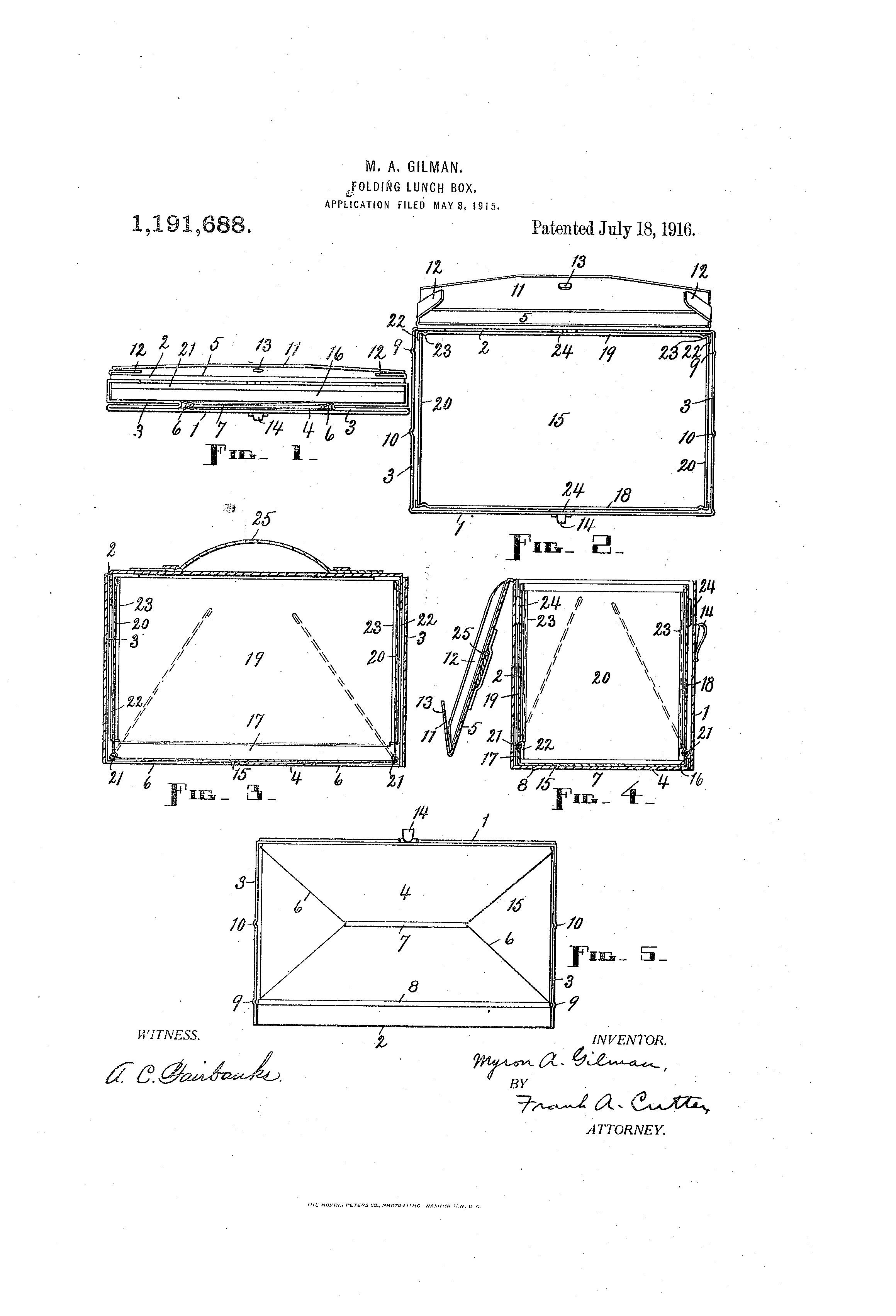 Folding lunch box is an invention related to improvement of folding type lunch box. The Objective of the improvement was to provide better sanitary condition and it could be folded into small compass when empty. The expandable property made it convenient for students and office going people.
It was strong, durable and comparatively inexpensive which attracted lot of common people to use it in daily basis. This invention of Myron A Gilman was granted patent protection by USPTO on the date 18th July 1916 with registration number 1191688.
The improvement helped a broader range of public adding to the convenient factor. We are honoring this invention and the inventor by making it our Today's Patent.
By Lex Protector  ')}