Today's Patent- Topophone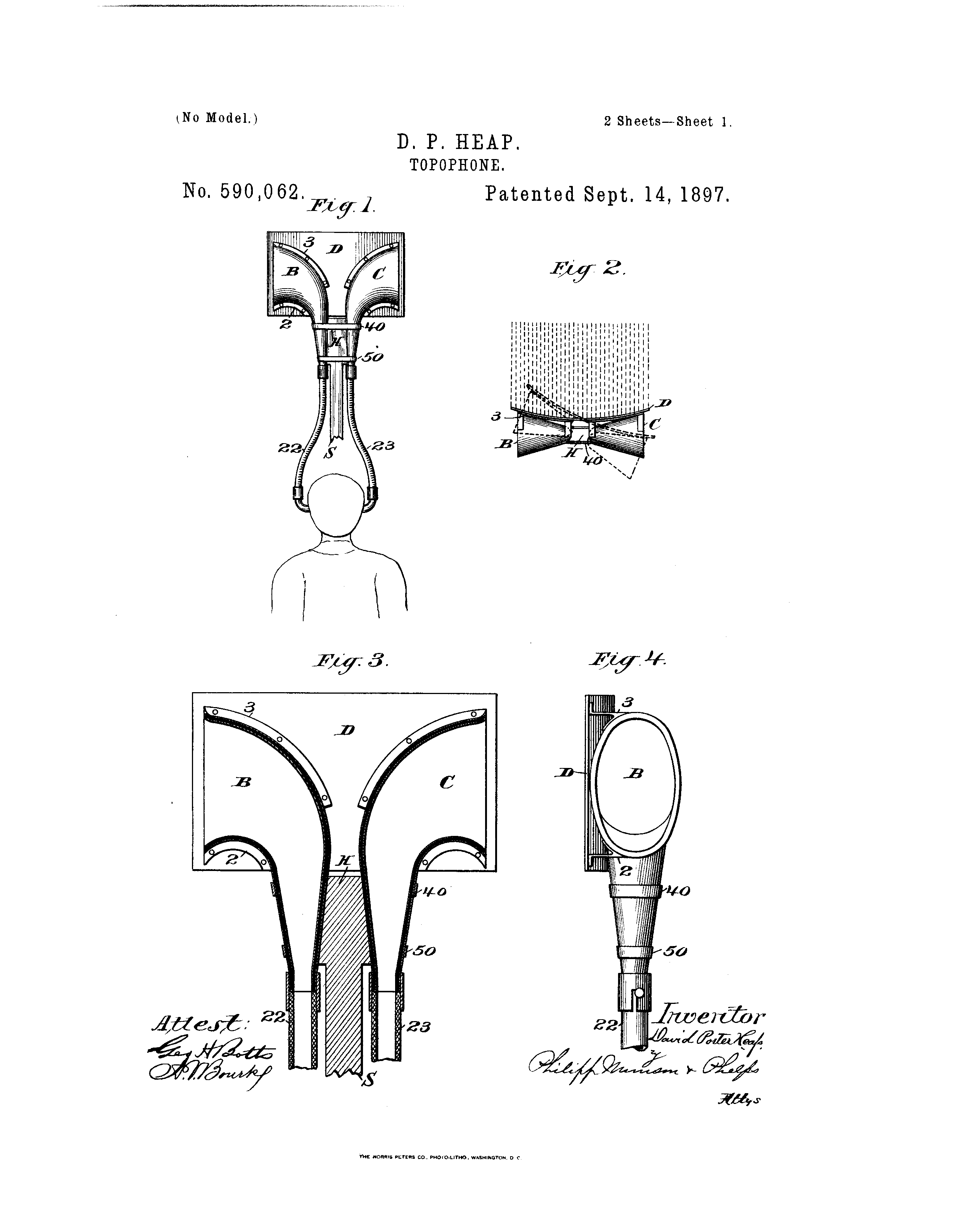 Ever heard of the invention "Topophone"? This invention was made for use on ship-board. To save the ship from accidents arising in sailing through fogs, it would be enough for the captain or pilot to be sure of the exact direction of a fog horn, whistling buoy, or steam whistle; and for this a single aural observation suffices.
However, today we are going to talk about the advancement in the topophone which were brought by David Porter Heap. He got patent protection over this on 14th September 1897 by USPTO.
In the present invention Heap tried to increase the range of capacity whereby it will be able to locate the sound of a moving object thus avoiding collision in the sea.
By Lex Protector ')}