Trademark of the month – Microsoft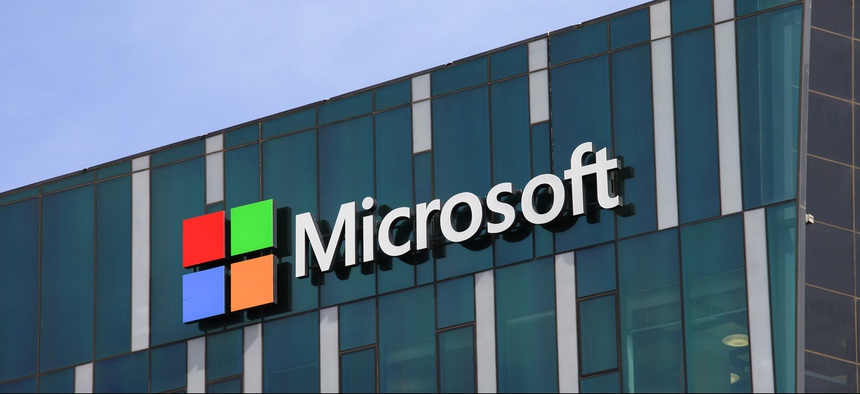 Anyone who owns a computer, must have seen and heard of Microsoft. Microsoft Corporation is an American multinational information technology company which develops and sells software as well as hardware.  It is a worldwide leader in software, service, and solutions. Headquartered at  Washington, United States, the company has gained worldwide reputation.
It develops, manufactures, licenses supports and sells computer software, consumer electronics, personal computers, and related services. The company is known for its software products i.e. Microsoft Windows, the Microsoft Office, and the Internet Explorer.
The idea behind the company surfaced when two childhood friends Bill Gates and Paul Allen converted BASIC a popular computer programming language for use in Personal Computer.  The name of the company came into being from the word "Microcomputer" and "Software". After that there was no looking back for the company.
In 1995, the company expanded its products to computer networking and the World Wide Web. Since 1990, the company has diversified from the operating system and has made a number of corporate acquisitions. Company's largest acquisition was LinkedIn for $26.2 billion in December 2016, followed by Skype Technologies for $8.5 billion in May 2011.
In the year 1990, Microsoft came to India with a purpose to develop sustainable economic growth and social development. The word Microsoft has been derived from 2 words i.e. microcomputer and software. The company provides various services like Azure, Bing, Linked, Office 365, One Drive, Outlook.com, Wallet, Windows Store, Windows Update, Xbox Live and many more. It also provides various products like Windows, Office, Skype, Visual Studio, Xbox, Mobile and many more.
The company has 1,31,300 employees and has raised its revenue to 110.38 billion USD. By 2016, the company was one of the largest software maker and one of the world's most valuable company. In 2018, Microsoft was ranked 30th position in Fortune 500 as United States largest corporation by revenue.
With their worldwide presence, reputation among the targeted consumer and it's popularity,  today Microsoft is not only a mark it's a part of our everyday life. The mark "Microsoft" was used for computer programmes and the first date of use of the said mark was done from Nov. 12, 1975, bearing registration number 1200236 under USPTO.
By Lex Protector  ')}